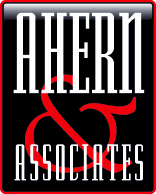 For 15 years, Andy Ahern and the staff of Ahern & Associates have been invaluable partners to St. Mary's Food Bank Alliance...Without Ahern and Associates St. Mary's Food Bank Alliance might have to turn some families away
Phoenix, AZ (PRWEB) December 14, 2011
Like clockwork, the annual notice goes out. Andy Ahern, CEO of Ahern and Associates, Ltd. calls upon and challenges his peers within the transportation industry to support his annual food drive to benefit St. Mary's Food Bank; the nation's first and largest food bank.
Drawing upon his 40+ years of working within the trucking and logistics industries, Ahern has developed an extensive list of friends and contacts who ritually support his annual plight—from the one to two truck operator up to CEO's and Chairmen of some of the largest public companies in transportation.
Based in Phoenix, AZ, St. Mary's Food Bank prides itself in maintaining extremely high levels of operating efficiency standards. For every $1.00 the food bank collects, .96 cents goes back to the community and translates into $7.00 worth of food which places St. Mary's Food Bank in the top 1% of all charities in the country. Thanks to the hard working staff and drove of dedicated volunteers, 90% of the aide provided goes to feed families with small children and the elderly.
For example, this past Thanksgiving week, St. Mary's distributed 7,000 Holiday Boxes and turkeys as well as 70,000 pounds of produce in 5 hours--making this past effort the largest one day food distribution in St. Mary's history. In the Four days leading up to Thanksgiving, more than 16,000 Holiday Food Boxes and turkeys and 160,000 pounds of produce were distributed feeding an estimated 112,000 people, which doubled last year's record numbers. However, despite these alarming holiday figures, hunger is an everyday issue for many Americans. 1 in 5 children are going to bed hungry in neighborhoods across the country tonight.
Although the needy in Arizona have benefited from St. Mary's efforts for years, their geographical reach for providing aide to the needy extends nationwide. This past summer, amidst the devastating tornadoes that destroyed entire towns throughout Missouri and Alabama, the Food Bank answered the call by providing three truckloads of food to those in need.
Terry Shannon, President and CEO of St. Mary's Food Bank commented on Ahern's efforts: "For 15 years, Andy Ahern and the staff of Ahern & Associates have been invaluable partners to St. Mary's Food Bank Alliance. Throughout the years, Mr. Ahern has established himself as a true friend of the Food Bank by sharing his passion and leadership throughout his network of friends and colleagues. We could not continue to meet the needs of this challenging time without support like his."
Ahern's 2011 food drive is off to record pace and already making an impact in the community. "I am very proud to share with you that so far in 2011 your support has helped St. Mary's Food Bank Alliance to provide over 70,000 meals to needy families. This is truly amazing! Over the years, the impact is overwhelming. Without Ahern and Associates St. Mary's Food Bank Alliance might have to turn some families away," explained Shannon.
"Regardless of the economy, I am consistently amazed with the generosity and outpouring of support we receive every year from the transportation industry. Through their contributions to the food drive, we are able to make a real impact in the community and take one step closer toward ending the hunger epidemic in our country," explained Ahern.
Those who wish to further Ahern's cause and make a direct contribution can send donations to the following address:
St. Mary's Food Bank
C/o Ahern & Associates, Ltd
2198 E. Camelback Rd. Suite 210
Phoenix, AZ 85016
About St. Mary's Food Bank Alliance:
St. Mary's Food Bank Alliance, the world's first food bank, is a non-sectarian, nonprofit organization that alleviates hunger by efficiently gathering and distributing food to 534 agencies that serve the hungry. Serving 13 of Arizona's 15 counties, the organization is a member of Feeding America, the national network of food banks, and is committed to volunteerism, building community relationships, and improving the quality of life for Arizonans in need. Last year, the Food Bank distributed more than 67 million pounds of food to families and individuals, provided enough food for 300,000 meals every day, and garnered more than 370,000 volunteer service hours. Web site: http://www.FirstFoodBank.org Phone: 602-242-FOOD.
About Ahern & Associates, Ltd.:
Ahern and Associates is North America's leading trucking and transportation management consulting firm. The skilled consultants at Ahern and Associates specialize in mergers and acquisitions of trucking and logistics companies as well as the restructuring and evaluation of existing carriers that seek to increase operating efficiency and improve profitability. Since 1987, Ahern and Associates has aided hundreds of buyers in the acquisition of trucking and logistics companies throughout the U.S. and Canada as well as assisting many transportation and logistics companies in reducing their overall operating costs and increasing their profitability. For more information, please call 602-242-1030 or visit http://www.Ahern-Ltd.com
Business contact:
A.W. Ahern
602-242-1030
Media contact:
Jason W. Jantzen
Phoenix Marketing Associates
http://www.PhoenixMarketingAssociates.com
602-282-0202
# # #