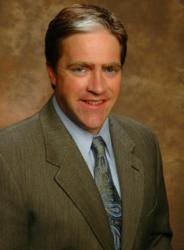 "The Common Core offers a compelling vision for the future of U.S. education," Linton says. "If executed successfully, they will lead all students to success at college, career, and beyond
Salt Lake City, Utah (PRWEB) December 12, 2011
Every cause needs a champion, and education has always had its fair share. For almost 200 years, since it first became free to the taxpaying public, education has been held as a right of citizenship in the United States.
And though most Americans continue to view education as a right, the realities of the classroom don't always guarantee that everyone receives equal access to it.
"One of the problems with our approach to education," says Curtis Linton, vice president of PD developer School Improvement Network and author of Equity 101: The Equity Framework," is that historically, we have approached it as an issue of equality. When we talk about education in this way, we limit the scope of the discussion. What I prefer to focus on is equity. Equity moves beyond just equal treatment, and addresses equal outcomes for each and every child."
Having spent upward of twenty years observing and writing about teaching practices, Linton is emerging as a leader in the national discussion over equity in schools. Most recently, his focus has turned to the new Common Core Standards, an outcome-based curriculum framework that has been adopted in the majority of American states. In an article he published last month in Southeast Education Network magazine (SEEN), Linton discusses the Common Core, and its potential contribution to equity in schools.
"The Common Core State Standards initiative," says Linton, "begins with the premise of college and career readiness for all students. The college chances of every student — wealthy or poor, regardless of race or ethnicity — will be affected by whether he or she has access to essential college-going conditions."
"Research," Linton continues, "serves to illustrate the life-long impact of adequate or inadequate college preparation on individual students: one student comes from a more privileged background, works hard to succeed at a high-achieving high school, enters college prepared for the rigor, earns a college degree, and begins a career as a well-compensated productive professional; another student comes from a less privileged background, works hard to succeed at a low-performing high school, enters college unprepared for the rigor, and — true to statistical probability — drops out, thus entering the work force at a significant disadvantage."
Linton's article goes on to explain the ways that the Common Core State Standards are designed to help teachers balance the scales in schools, and provide all students with similar, quality educations.
"The Common Core offers a compelling vision for the future of U.S. education," Linton says. "If executed successfully, they will lead all students to success at college, career, and beyond."
To read the rest of Linton's article on the Common Core Standards, visit http://www.seenmagazine.us/articles/article-detail/articleid/1808/common-core-101-why-what-and-how.aspx.
To read more about the Standards, stay tuned for Linton's upcoming Common Core-themed articles in SEEN, at http://www.seenmagazine.us.
About School Improvement Network
Founded in 1991 by teachers, the School Improvement Network provides comprehensive, research-based professional development anytime, anywhere. As the home of The Video Journal of Education, PD 360, Observation 360, the Learning 360 Framework, Equity 360, and Common Core 360, School Improvement Network resources focus on the most relevant topics, feature the top experts, and show educators how to put theory into practice. School Improvement Network works with thousands of schools and districts in every state and around the world and has visited over 3,000 classrooms to document best practices in action. Learn more at http://www.schoolimprovement.com.
About Southeast Education Network Magazine
The Southeast Education Network is the only organization that addresses the unique needs of educators who live and work in the southeastern United States. Its mission is to reinvigorate the spirit of American education. It presents resources, ideas and techniques to help educators become more effective while growing personally and professionally. SEEN Magazine has more than 100,000 readers per issue. It is published 3 times per year in August, November and March and is available by subscription to interested educators and district decision-makers in the Southeast and beyond. Learn more at http://www.seenmagazine.us.
School Improvement Network, PD 360, Common Core 360, and their respective logos are trademarks of the School Improvement Network. All other trademarks and registered trademarks are the property of their respective owners.
Press Contact:
Duane Sprague
School Improvement Network
801-758-9546
duane(dot)sprague(at)schoolimprovement(dot)com
###