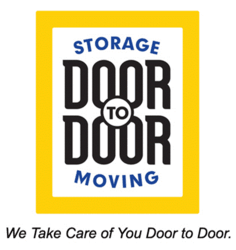 Door to Door is committed to helping the survivors of these wildfires recover.
Kent, WA (PRWEB) December 20, 2011
Door to Door Storage, Inc. is dedicated to providing in-kind donations and volunteer assistance as part of its 'Door to Door Cares: Texas Wildfire Relief' program to help rebuild Bastrop County and the community of Spicewood following the largest wildfire in Texas history. Thousands of individuals, families and homes have been affected, leaving the underinsured and uninsured particularly in need of help. It is expected that the rebuilding of Spicewood will take place over the next two years while it will take from five to seven years for Bastrop County.
"Door to Door is committed to helping the survivors of these wildfires recover," said Kevin Uselton, Texas Market Manager for Door to Door. "We know this effort will take time and we will be involved as long as we are needed."
The only moving and storage company to participate in the rebuilding effort, Door to Door is providing containers for storage of donated items along with moving services. Company employees are actively volunteering to help those affected by the wildfires. The company is also helping residents in the area by waiving normal contract terms.
After the fire broke out on Labor Day, Door to Door became an active member of the Bastrop County Long Term Recovery Committee (BCLTRC) and the Spicewood Long Term Recovery Committee (SLTRC). The committees bring together faith-based non-profit organizations, state and FEMA liaisons, and local residents. They collaborate, coordinate and communicate with numerous organizations that specialize in disaster recovery. Each organization brings different resources including materials, manpower or money to achieve the mission of helping rebuild the lives of those affected by the wildfires.
To date, Door to Door has donated more than 22 wood and metal storage containers plus moving services. Construction companies are using the metal 300 cubic foot Door to Door containers for on-site storage of tools. In Bastrop County one of the donated containers is being used by AmeriCorps volunteers to store tools and supplies as they coordinate with county relief efforts. Five containers are being used by the AAF-US Adopt a Family (http://www.adoptafamily.us/) program to store toys and other items needed by the survivors.
The Adopt a Family program provides direct support during times of dire need by combining assistance from host families and support from a volunteer network. Door to Door volunteers participated in a recent Adopt a Family event, the Winter Extravaganza. The goal of the party was to provide Bastrop County residents a measure of joy in the midst of very difficult times. Christmas decorations, trees, and toys were stored and collected for the party during which approximately 1,000 toys were distributed.
"What moved me the most was seeing people who have lost everything yet they still have smiles on their faces, they're thankful to be alive and they're looking forward to Christmas. They realize that having each other is what's most important in life and they're moving on with their lives," said Uselton. "I am very proud to work for Door to Door because the company and our employees are dedicated to investing time and effort plus providing tangible support to help these courageous survivors."
To learn more about the rebuilding efforts and ways to assist please visit: http://www.bcltrc.org and http://www.adoptafamily.us/home.
About Door to Door Storage, Inc.
Since 1996, Door to Door Storage, Inc. has helped people across the nation with their moving and storage needs. An industry pioneer, Door to Door was the first portable storage and moving company to provide customers with a convenient, secure and cost-effective alternative to traditional self-storage and household moving. Using an environmentally-friendly container design, Door to Door provides customers with a personalized experience for temporary or long-term moves.
Door to Door operates storage centers in more than 54 U.S. metropolitan markets and offers moving services in 38 states. The corporate headquarters is located in Kent, Washington. For more information, visit the company website at http://www.doortodoor.com.
# # #