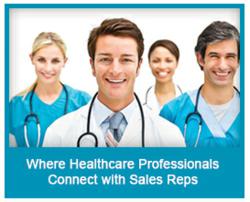 MedTel's search products and communication tools are ideally suited for a hospital or practice that wants to better manage the way its doctors, medical staff, and administrators interact with sales reps.
New York, New York (PRWEB) December 14, 2011
MedTel.com Inc. ("MedTel") has launched a free and unique web-based directory service and communication platform that makes it possible for hospitals, practices, doctors, office managers, and administrators to find the medical devices and pharmaceuticals they need seamlessly. MedTel fills the void in the current ad hoc model of supplying physicians and medical facilities with the latest products. The MedTel platform can be accessed online at: http://www.medtel.com.
Traditionally, doctors and sales reps have had to rely on all-purpose search engines or word-of-mouth to try to find one another, with typically subpar results. Coordinating meetings has also been a stumbling block, with impromptu visits, buried email messages, and phone tag scenarios representing the normal course of business. The MedTel platform simplifies such doctor-sales rep interactions by making the process of communicating much more rational, continuous, and consistent. The service uses a directory that connects users with the appropriate sales reps in a few, simple clicks. Based on specific medical search criteria, MedTel's database provides users with precise web links for medical devices and pharmaceuticals along with their corresponding sales reps' and company phone numbers. Such comprehensive product and sales rep information, consolidated in a single place, is not available on mainstream search engines.
MedTel's search products and communication tools are ideally suited for a hospital or practice that wants to better manage the way its doctors, medical staff, and administrators interact with sales reps. MedTel provides a centralized platform with administrative controls through which healthcare professionals can quickly find and connect with the sales reps of most interest to them. The proprietary database helps doctors, medical staff, and administrators pinpoint medical device and pharmaceutical company information quickly via its verticalized search directory, which organizes products according to an array of discrete and hierarchical medical categories. In addition to company affiliation and sales rep names, the directory provides direct links to extensive product information as well as the telephone numbers and email addresses for local sales reps. This type of specialized search, with direct-connect capabilities, is not readily available from other conventional sources. On other search engines, in contrast, one would have to perform several iterations of queries across multiple platforms to generate the same information that MedTel can deliver in a single search.
In terms of communication, the site enables doctors to connect with sales reps instantly with direct messaging, a dedicated email inbox, or via telephone, thereby freeing up physicians to spend more time with their patients and staff. As an added benefit, the web service allows doctors to post their availability online for sales calls, which makes scheduling meetings easier for both the doctors and their reps. By directing their reps to the MedTel platform, doctors should experience a dramatic decrease in unexpected and potentially inconvenient drop-in visits. With MedTel, doctors have the discretion to engage in either asynchronous or synchronous forms of communication with their reps, again providing the flexibility they require to attend to their busy practices and patient loads. In sum, MedTel's communication tools enable a hospital or practice to enhance, monitor and manage doctors', medical staffs', and administrators' relationships with sales reps.
About MedTel.com
MedTel.com is an online search directory and communication platform that helps doctors, office managers, and administrators proactively find pharmaceutical and medical device sales representatives and manage their interactions with them. The MedTel platform and service provide doctors with a friendly, fast, and secure way to find and connect with sales reps online. MedTel.com Inc. is a privately held company based in New York City.
###