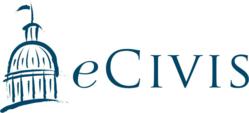 Pasadena, CA (PRWEB) December 12, 2011
eCivis, the nation's leading provider of grants management software, is pleased to announce that the City of Noblesville is using eCivis Grants Network to win and manage millions of dollars in grant funding.
eCivis' clients measure their success by increased competitive funding, streamlined processes, increased funding for their organizations — the list goes on. eCivis' grants management system has helped clients win billions of dollars in funding while simplifying the grants process for them. Below are projects funded and managed through their eCivis subscription:
City of Noblesville, IN
Project: Fire Safety Trailer
Funded By: FEMA's Fire Prevention and Safety Grant
eCivis has helped Noblesville, Indiana with FEMA's fire grants for years now. The Fire Prevention and Safety Grant enabled Noblesville to purchase a new fire safety trailer in 2010. The Fire Safety trailer is currently used in Noblesville and Hamilton County, Indiana, for school visits and community events and allows people of all ages and abilities to participate in these important educational programs.
About eCivis
eCivis is the nation's leading grants management software solution and the ideal platform for improving local governments' and community-based organizations' grants performance. For more information about eCivis, visit http://www.ecivis.com.
For media inquiries: media(at)ecivis(dot)com
###