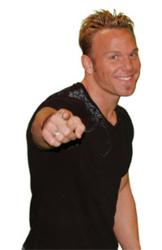 (PRWEB) December 14, 2011
It happens to the most avid exercisers: eventually they fall off the wagon and gain a few pounds back or they hit a plateau where further weight loss seems impossible. It can be hard to dictate where exactly the weight comes off, but participants of a local Chicago gym are finding that boot camp programs are a great way to condition their bodies from head to toe in a short period of time.
"Within Six months of deciding 'today is going to be different,' I lost 69lbs," says Amy Bulpitt, one Chicago gym boot camp participant. She adds, "At my heaviest, I wore a size 24, and now I wear a 10." She was surprised to find she could become addicted to exercise, rather than food.
There is something about taking boot camp classes at a Chicago gym that really does breed a group of health fanatics. Some people say the group atmosphere "pumps them up" and encourages them to push harder. New friendships are forged and there is very much a teamwork environment of "we're all in this together – sweating and panting, day after day, week after week." It helps for people who need that sense of community to stay committed and motivated.
Also, the feeling one gets after they step out of the Chicago weight loss is often described as "otherworldly." Boot camps get an influx of oxygen flowing to the brain to create that "runner's high" feeling. The endorphins get pumping through participants' veins and they really feel a sense of euphoria and joy after a good workout, as tired as they may be. No two workouts are ever exactly the same, so participants never lose that post-workout high.
Another Chicago boot camp participant, John Forrest, explains, "They offer expert technical advice and combine it with passion, fun, and encouragement. They improve conventional workouts by incorporating elements of core stability and strength. Their workouts are entertaining and fresh week after week. They clearly possess a wealth of knowledge that they freely share with their clients." He adds, "One thing is for sure, I get my butt kicked-but I get results."
The average participant loses anywhere from 10 to 20 pounds during their first two months of classes. In addition to scheduling people in for three boot camp sessions per week, personal trainers also set participants up with a monthly eating plan that includes lean protein, leafy greens, complex carbohydrates and healthy snacks, which facilitates greater weight loss. Best of all, new visitors to the Chi-Town Boot Camps Chicago gym will receive a week of boot camp classes, nutrition counseling and fitness testing for just $1 during a special holiday promotion.
###