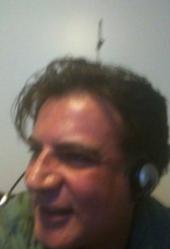 IN LIVE TV ANYTHING GOES.
Miami, Jack Crown (PRWEB) December 12, 2011
On Monday, December, 19th My Medicine TV premieres "Dr. A. J. Farshchian" weeknight prime-time show, featuring Dr. A. J. Farshchian, known to his patients for his appearances on "Chi Ga Exercise video" and to TV viewers for "The Knee Diaries".
Farshchian also appeared on CNN Headline News earlier last month.
Farshchian, who has been mostly behind the camera creating shows like "The Knee Diaries," or "Chi Ga, an exercise video," now will be hosting a live show.
When asked whether Farshchian will return to CNN Headline News he said, "That's a great question. We'll see, at this point I will be hosting a live show on Mondays, Wednesdays and Fridays at 6:30."
As for what he wants the show to be, Farshchian says, "The basic notion is setting the record straight, getting it right and asking, 'how does the alternatives to orthopedic surgery and stem cells work?
"We're going to do that with interviews with experts, panels, celebrities, whatever it might be to create good conversation on that topic."
The show will broadcast live, and in live TV anything goes. Farshchian says, "I don't think we could avoid the advancements in stem cells and regenerative medicine. I would talk to patients, people who've been in pain and are now out, and have them talk about what it feels like to have been in that state."
As a practicing orthopedic regenerative medicine physician, Farshchian wants to get behind the headlines to the motivations of the news makers.
Roman Garcia, an expert in the field of physical therapy and a celebrity among his patients, will be joining the show to co-host.
Award winning film maker Carlos Yela will be heading the production team.
"I know how to ask those questions respectfully," says Farshchian, "and get into material that either other people wouldn't know how or would be afraid to touch."
Viewers can enjoy watching the show live on http://www.livestream.com/mymedicinetv as it streams live on the internet Mondays, Wednesdays and Fridays at 6:30.
###