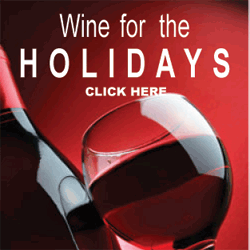 Give the finest organic wines with No pesticides, fungicides, synthetic fertilizers or chemical of any kind
(PRWEB) December 11, 2011
Organic wine has moved well-beyond being just a nice concept. It's becoming one of the most appreciated gifts by people who live a healthy lifestyle. For all of those who want to eat a healthy meal, shouldn't their wine be healthy, too? Virtually every wine lover would relish a bottle or more of organic wine. Haven't been able to drink wine for years because of allergic reactions? Check out EcoVine Wine's selection of organic wines with no sulfites added.
There is a wine to fit every preference. EcoVine Wine specializes in offering top quality organically grown, biodynamic, unsulfited-organic, and vegan wines. EcoVine Wine is known for their dedication to discovering the finest organic wines with No pesticides, fungicides, synthetic fertilizers or chemical of any kind. They search for hard-to-find organic wines from small, family-owned California wineries to organic wines from all over the world.
Does the wine lover on your list enjoy a glass of wine more than just during the holidays? An EcoVine Wine Club gift membership is the perfect gift that they can enjoy for months to come. Choose between their EcoVine Wine Club, EcoEstate Wine Club, EcoElite Wine Club, or the Organic Unsulfited Wine Club. Monthly gift club memberships are available for 2, 3, 4, or 6 months.
Complement the wine gift with a wine accessory. Check out EcoVine Wine's wide array of environmentally-friendly wine accessories such as elegant bamboo corkscrew sets, beautiful wine totes, and the famous Vinturi aerator.
Select the right gift, EcoVine Wine will do the rest. The gift recipient will be delighted when they find their gift delivered right to the door of their home or office. Make sure to request a free personalized gift letter to accompany the gift.
Bring in this season's good cheer with a glass of organic wine.
Why fight the crowds? Do your shopping in the comfort of home at EcoVine Wine this holiday season.
###