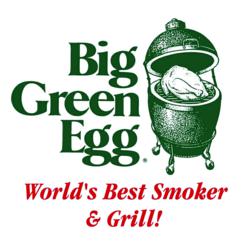 The football bowl season is the perfect time to have a vasectomy or a vasectomy reversal because of all games to watch while you recover...and your wife waits on you.
Gainesville, Georgia (PRWEB) December 23, 2011
Men are hesitant patients particularly when it comes to having a vasectomy. Northeast Georgia Urological Associates decided to help make the decision a little easier this year by the chance of winning a Big Green Egg.
Dr. John McHugh's neighbor has touted a Green Egg for years and also bragged about all of it's qualities. It wasn't until his wife of thirty years asked for one last Christmas did he have the opportunity to use it himself. LIke many other non-Green Egg doubting Thomas's McHugh did not see the benefit of the expensive ceramic smoker-cooker. Before the Green Egg the McHugh's used a propane fueled grill and the thought of dealing with lighting coals use in the Green Egg seemed an inconvenience not worth paying the extra money.
.
Now after a year of "Green Egging It Up" McHugh is a believer.
"I cook on it three to four nights a week. Our favorte is either pork tenderloin or chicken breasts. A boston butt for pulled pork is a piece of cake and it comes out perfect everytime," says McHugh.
For years Northeast Georgia Urological Associates have run clever ads to promote vasectomies around sporting events particularly March Madness. CNN even came to their office to film a vasectomy being done this year during March Madness. The piece ran on CNN's health minute during the basketball tournament. McHugh's love of the Green Egg and the slogan, "Prevent an Egg and Get an Egg" is a perfect fit for the couple considering a vasectomy but needs a little prodding.
"You would be surprised how often couples learn that they are expecting a baby at the same time they were considering, but never got around to, having a vasectomy," says McHugh.
"It is much easier for the male to have the ten minute procedure as an outpatient with local anesthesia than for the female to have the options available to her. The method of the No- Needle No-Scalpel technique which we use even further makes the arguement that the male should step up and get a vasecotomy.
Historically males make bad patients and the thought of a surgical procedure in the area where a vasectomy is done has been a big reason for men to delay making the decision to proceed. One in six males have a vasectomy a year in the U.S.A. and it has the highest success rate of all forms of contraception.
"My hope is that the prospect of winning a Green Egg and the thought of all those wonderful cookouts that are bound to occur will tip the scale for that male who feels it is time to have a vasectomy, but is hesitant to proceed," McHugh adds.
N.G.U.A.'s website is replete with literature about a vasectomy and vasectomy reversal for that couple interested in learning more about the pros and cons of both a vasectomy and a vasectomy reversal as well as scheduling information.
If you are thinking about "tying the knot a second time" and enjoy cooking out then now may be the time to have your vasectomy done.
"It's a win-win situation," says McHugh. "I enjoy working with young couples and I love cooking on my Green Egg."
Dr. McHugh has been in private practice Urology in Gainesville, Georgia for 24 years, has performed over a thousand vasectomies, and is author of the number one book on Amazon Kindle for the subject of prostate cancer.
The Big Green Egg will be provided by Gainesville's historic Green's Grocery and the drawing will be the Monday after the Super Bowl at Green's Grocery.
###