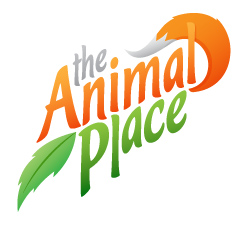 New York, NY (PRWEB) December 13, 2011
Just in time for the holidays, The Animal Place has introduced the largest online collection of HANSA's award-winning, handcrafted plush animal toys available today. For the first time ever, toy aficionados, children and holiday shoppers alike can choose from a virtual animal kingdom of realistic creations—including more than 150 species of animals and extraordinary life-sized reproductions—that cannot be found anywhere else.
In a world full of big-box retailers and uninspired toys, The Animal Place offers something special: a breathtaking variety of animals with striking features and thoughtful designs that can jumpstart the imagination of both children and adults. Each toy, whether it is a cuddly baby penguin or a life-sized white reindeer, is meticulously handcrafted by HANSA and is based on portraits of real animals in their natural habitat. Significant research goes into reproducing every animal species, and incredible workmanship—not machine fabrication—goes into the final product.
The Animal Place showcases ten special HANSA wildlife collections, which are endorsed by major conservation organizations including the Wildlife Trust of India, Lewa Wildlife Conservancy, The Silverback Trust and Wildlife Clubs of Kenya.

Life-Sized – Limited editions of life-sized animals, such as dragons and zebras, transform a room and can even hold a 250-pound 'rider'.
Endangered Species – This collection of animals, from the snow leopard to the spider monkey, is designed to raise awareness of their special status.
Jurassic Fantastic – A fierce collection of dinosaurs that brings predators, like T-Rex, back from prehistoric times.
Super Safari – Features the big cats, hyenas and elephants that live under the hot safari sun.
Under the Sea – This colorful collection showcases ocean creatures, like stingrays and great white sharks.
Jungle Fun – An exotic, colorful array of tropical animals, including seven species of monkeys.
Forest Friends – The wise owl and sly fox are found in this set of woodland creatures.
Arctic Adventures – Includes furry and feathered friends who live in the arctic cold.
On the Farm – Favorite barnyard pals, like woolly sheep and pink piglets, make up this collection.
Baby Bundles – These adorable baby animal bundles even include diapers and other gifts for the animal 'newborn'.
Every animal that is offered on The Animal Place comes with a "Toys that Teach" tag that details the animal's natural life. This supports HANSA's goal of helping to educate children and adults about the animal kingdom so they can understand, respect and appreciate the importance of our co-existence with all animals.
About HANSA Toys
Originally created for exclusive European collectors, HANSA's plush toys are crafted by HANSA artisans, who design the fabric for every animal "coat", hand-sew each piece using old-world traditions, and lovingly detail leather paws, swishing tails and soulful eyes and faces to create creatures with unique, colorful personalities. As a result, the toys have captured the attention of children, toy enthusiasts and critics, and celebrities in the U.S. and around the world. The Company has earned a worldwide reputation for creating quality products and has received numerous design awards including "Toy of the Year".
To view The Animal Place's special collection, visit http://www.theanimalplace.com.
###