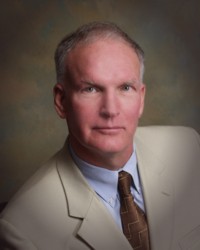 The current economic imbalance and the underlying unrest that led to the Occupy Wall Street movement are identified in my book through the term Distributive Justice.
Fresno, Ca (PRWEB) December 13, 2011
Professional Mediator Douglas E. Noll, author of recently published Elusive Peace discovers a connection between a theory he teaches through workshops and seminars, and the economic message in President Barack Obama's December 6th speech.
"In his recent speech President Barack Obama outlined how and why the U.S. economic balance has eroded, threatening the middle class," Noll says referring to the President's following statements: "The typical CEO who used to earn about 30 times more than his or her worker now earns 110 times more. And yet, over the last decade the incomes of most Americans have actually fallen by about 6%. Now, this kind of inequality – a level that we haven't seen since the Great Depression – hurts us all. When middle-class families can no longer afford to buy the goods and services that businesses are selling, when people are slipping out of the middle class, it drags down the entire economy from top to bottom. America was built on the idea of broad-based prosperity, of strong consumers all across the country." (http://foxnewsinsider.com/2011/12/06/full-text-read-transcript-of-president-obamas-economic-speech-in-osawatomie-kansas/)
"The current economic imbalance and the underlying unrest that led to the Occupy Wall Street movement are identified in my book through the term Distributive Justice. Distributive Justice is the theory based on a three-legged stool of equity, equality, and need. Equity says that people should be rewarded based on their contributions. The more profits they make, the more they should be paid. Equality says that as equal members of society, people should all be entitled to an equal share of the benefits. While the President didn't directly use the term Distributive Justice, he explained the theory through examples of America's recent and past economic difficulties, tying them to government and corporate choices that has led to a financial crisis within the middle class—essentially creating policies on the theory that if the wealthy are rewarded and given tax breaks that their prosperity will trickle down to the working class. This hasn't happened, in fact the economic balance has become even more skewed to benefit the top percent of wealthy individuals and corporate executives," Noll explains. "Exacerbating the problem, politicians stubborn alliance to their dogma and political ideologies instead of compromising, have contributed to inequality, and inequity," Noll adds.
Elusive Peace: How Modern Diplomatic Strategies could Better Resolve World Conflicts (Prometheus, 2011) explores theories that create civil unrest, and solutions to peacemaking. Noll wrote the book after identifying a lack of skills needed by diplomats and politicians to compromise for the sake of solving problems.
About Doug
After a successful 22 year trial career, Douglas E. Noll found litigation to be a wasteful way to resolve conflicts, and earned his Masters Degree in Peacemaking and Conflict Studies. Today, Douglas is a nationally recognized mediator, international peace advocate and speaker, and professor. He hosts The Doug Noll Show, a weekly radio program dedicated to giving a voice to international peacemakers. His current pro bono project Prison of Peace trains murderers committed to life sentences in the largest women's prison in the world to become peacemakers and mediators.
Noll was recently selected from a worldwide search as one of 194 mediators to be included in the International Who's Who of Commercial Mediation. Doug is the 2012 President of the California Conflict Resolution Council.
Professionally, Doug is a Distinguished Fellow of the International Academy of Mediators, a Distinguished Fellow of the American College of Civil Trial Mediators and on the American Arbitration Association panel of mediators and arbitrators. Doug was one of the first U.S. mediators certified under the international mediator standards established by the International Mediation Institute based in The Hague, Netherlands. Noll is a board member of Mediators Without Borders.
He is an author of the books Elusive Peace: How Modern Diplomatic Strategies Could Better Resolve World Conflicts (Prometheus, Spring 2011), Sex, Politics & Religion at the Office: The New Competitive Advantage (Auberry Press 2006), with John Boogaert, and Peacemaking: Practicing at the Intersection of Law and Human Conflict (Cascadia Publishing House 2002), and numerous chapters and articles on peacemaking, restorative justice, conflict resolution and mediation. Doug has been recognized as one of the Best Lawyers in America by U.S. News & World Report and is a Northern California Super Lawyer in Alternative Dispute Resolution. He has mediated over 1,500 conflicts, including business disputes, clergy sexual abuse cases, victim-offender criminal cases, and large litigated cases. His particular interest is in deep, intractable conflicts where emotions are running high.
Elusive Peace shows why we can no longer afford to allow political, diplomatic, and military leaders mediate peace accords. For more information visit http://www.elusivepeace.com. For media inquiries contact Diane Dennis, dianeden(at)centurytel(dot)net, or 503-678-1356.
###