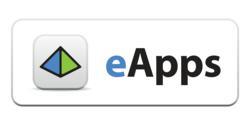 Our comprehensive list of CentOS 6 Linux templates allows our customers to quickly deploy and provision a Virtual Machine with the middle-ware and network services they need for their mission critical application.

Barry Deutsch, Manager of Sales
Norcross, GA (PRWEB) December 14, 2011
eApps Hosting announced the availability of 32 and 64 bit OS templates running the CentOS 6 Linux operating system. Customers can quickly deploy and provision a Xen Virtual Machine running a plain vanilla CentOS 6 or a pre-bundled option with the popular high end application services supported by eApps.
CentOS is an Enterprise-class Linux Distribution derived from sources freely provided to the public by the creators of Red Hat Enterprise Linux. Some of the key benefits of CentOS 6 are:
1) Scalability - supports more sockets, cores, threads, and memory
2) Efficiency - improved CPU task scheduling
3) Reliability - better recovery from hardware errors
4) File System - ext4 file system is faster, more robust, and handles larger files
5) Application support - supports more recent versions of PHP, MySQL and Apache
To create a Virtual Machine running a CentOS 6 OS template, customers simply use the eApps Create-A-Cloud™ tool to select their resources and the desired OS template from the drop down list. The Virtual Machine will be created and provisioned in minutes. Customers can choose from a full list of 32 and 64 bit OS template choices, including the basic OS as well as options with pre-installed applications including the LAMP stack, Tomcat, JBoss, GlassFish, Liferay Portal, MySQL and more. The industry leading ISPmanager Control Panel, by ISPsystem, is built into the OS template and allows customers to easily administer their Virtual Machine, including installing and configuring applications. To learn more or to take advantage of a significant discount on the service, visit http://blog.eapps.com/promotions/50-off-first-3-months-of-virtual-machine-service.html.
For additional information contact eApps Hosting at +1-770-448-2100 USA or +44 (0)20 8133 6940 UK, Skype: eappshosting, or visit http://eApps.com for on-line chat assistance. The Create-A-Cloud™ tool can be accessed at http://create-a-cloud.com/.
eApps Hosting is a value-added provider of cloud hosting services for businesses and organizations, serving more than 5000 customers, hosting over 15,000 domains in more than 150 countries. eApps Hosting offers a "true cloud" service running 32 and 64 bit Xen Virtual Machines for commercial-grade web sites, web applications and email services with highly personalized, responsive service.
CentOS is a product of the CentOS Project, ISPmanager is a product of ISPsystem, GlassFish is a product of GlassFish Community, JBoss is a product of JBoss Community, Liferay Portal is a product of Liferay, Inc., Tomcat is a product of The Apache Software Foundation, Red Hat Enterprise Linux is a product of Red Hat, Inc.
###