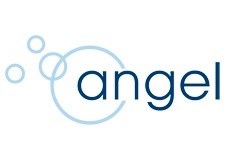 (PRWEB UK) 15 December 2011
Angel Springs, the UK's leading supplier of both bottled and mains-fed water coolers, is offering a seven-day, no obligation free trial on water coolers, so businesses can keep their staff hydrated and healthy in 2012.
The NHS Choices website recommends people drink at least six glasses of water a day to offset fluid loss. That equates to around 1.2 litres to prevent dehydration.
Many firms encourage staff to adopt a healthy lifestyle – from cycling or walking to work, to getting five portions of fruit and vegetables a day. Healthy staff are more productive, and happier, so both employees and employers benefit.
Now, to help the New Year get off to a great start, Angel Springs is offering their bottled and mains-fed water coolers on a seven-day, no-obligation free trial.
Angel Springs' bottle-fed coolers feature naturally sourced water from locations around the UK – this national distribution network ensures all bottled water can be sourced locally. Mains-fed water coolers filter and chill water from an existing mains supply, and are very easy to install and run.
Operating since 1989, Angel Springs has more than 21 years of experience supplying fresh spring water to businesses, football clubs, charities and community groups around the country. The firm adds thousands of new clients every month.
Angel Springs offers an excellent delivery service, top customer service and can install an office water cooler quickly, with no mess or fuss. Flexible pricing packages are available, as well as bespoke invoice packages. Angel Springs is accredited by the British Water Cooler Association (BWCA), and is a British Institute of Facilities Management (BIFM) corporate member.
Apply for your free trial from Angel Springs at http://www.angelsprings.com, or call 0845 370 1177.
Notes to editors:
Angel Springs
Angel Springs is the longest-running water cooler company in the UK, supplying customers with fresh spring water, water coolers and water boilers for more than 21 years. The company employs 180 staff and is committed to working and developing successful relationships with local community groups, charities and businesses across the UK.
###