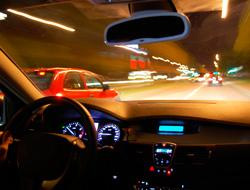 Andy takes the time to explain things, and why they need to be done. And what I really like about him is that he gives me options.
Richmond Hill, Ontario (PRWEB) December 14, 2011
AE Auto Plus, offering car repairs in Richmond Hill, is pleased to announce their new Care Free Auto Savings Club membership to car owners who not only want a dependable vehicle to drive, but also to save over $585 per year. This innovative warranty, which is "New Car Warranty" approved, offers not only savings on car repairs, but also a more reliable car that cost less to operate and ensures safe, carefree motoring.
A process that involves keeping any car in top shape is the key to any vehicle retaining its value and extending its life is assured by the AE Auto Plus car maintenance program. Simple things like a flat tire are fixed for free. If a member becomes stranded within 40 kilometers, they can expect a free tow.
The reality is that repair items that normally wouldn't be covered under warranty would result in drivers paying a lot of money, out of pocket. When new car owners begin servicing their new vehicle at AE Auto Plus before the vehicle is out of warranty with your dealer, not only do drivers get Lifetime Protection and peace of mind, we also deliver vehicles to the dealer - any time for Technical Service Bulletins or warranty coverage.
As an independent automotive service repair facility, AE Auto Plus Inc. will be sure to note any required warranty work on repair work orders. Can drivers be sure their dealer will do the same?
At the heart of the program is a superior 2 year warranty or 40,000 km on parts and labour which can extend or double the standard warranty beyond industry standards. All this and more is exclusive for Club Members.
Included in the program, members receive all these services:
Lube, Oil and Filter+ For maximum engine life: Change every 7000 km or 3 times a year, even if you don't use your car much. Oil disintegrates and forms chemicals that can harm your engine and seals. It loses its viscosity over time. Oil and filter changes help keep your engine clean on the inside. Our oil is approved for new car warranties.
Tire Rotation: Rotating tires to keep their sizes equal is critical. Uneven tread wear can make your tires vibrate. Even if you don't sense any vibration yet, your tires need rotating to give them longer life and give you better fuel economy. Tire rotation is recommended every 10,000 km or 12 months.
Charging System & Battery Test: Modern Batteries don't let you know when they are going to quit. There's no "slow start" anymore to warn you that the battery is dying. If your battery tests less than 50%, it should be replaced.
Towing: Within a 40 km radius of our facility.
Road Hazard Tire Repair or Replace: Any tire, any time, no matter where it was purchased. Members can expect up to $150 reimbursement for repair or replacement of damage due to a road hazard.
AE Auto Plus is an independent automotive service and repair facility serving customers in the Toronto, Markham, Richmond Hill and Thornhill areas for over 15 years. Customers are in good hands with the staff at AE Auto Plus where we "Advise and Educate" drivers about their vehicles.
IFM : SEO Services in Toronto
###