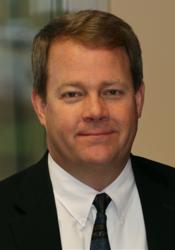 Loveland, OH (PRWEB) December 12, 2011
Pro Mach, Inc. a leading provider of packaging line solutions and machinery, announced today the appointment of Mark Ruberg as Director of Corporate Business Collaboration. Mr Ruberg is a 27-year veteran in developing collaborative teams to create sales growth and expand business opportunities in manufacturing. He will work with Pro Mach's senior leadership team to increase global growth, particularly expansion in Latin America. He will also lead efforts to develop collaborative sales teams and strategy related to corporate accounts.
Mr. Ruberg's background includes extensive engineering, business development and sales experience in robotics, plastics, and machine tool industries. Mr. Ruberg joins Pro Mach from Milacron Marketing Company, where he held several positions of increasing responsibility in engineering and sales leadership. Most recently he served as Vice President, Corporate Accounts for Milacron Marketing Company, where he led the Marketing, Sales and Distribution teams in driving sales growth and corporate account development. He also served as Milacron's Managing Director, Americas and Director of Aftermarket Development for global operations.
"Mark comes to Pro Mach with strong experience and a deep understanding of developing global sales and developing new business opportunities in manufacturing," said Mark Anderson, Pro Mach President and CEO. "With his leadership in building collaborative teams and corporate account management to increase growth, Pro Mach will continue to develop new opportunities that leverage our unique position as a premier provider of standalone and integrated solutions across most areas of the packaging line, including primary, end-of-line and identification and tracking."
"Pro Mach has an outstanding track record in satisfying their customers and providing best-in-class packaging solutions and machinery," adds Mr. Ruberg. "I'm pleased to have the opportunity to help expand Pro Mach's business globally and develop new opportunities to serve our customers and deliver our superior products."
Mr. Ruberg received his Bachelor's and Master's Degrees in Engineering from the University of Cincinnati. He also received a BA in Physics from Thomas More College. He is a member of the Society of Plastics Engineers, the Cincinnati Chamber of Commerce CEO Roundtable, and the Strategic Account Management Association.
About Pro Mach
Pro Mach is a leading provider of integrated packaging products and solutions for food, beverage, household goods, pharmaceutical, and other diverse consumer and industrial companies. Through three business units and related divisions, Pro Mach provides equipment, training, installation, and parts in primary packaging, end-of-line packaging, and identification and tracking.
Pro Mach has a diverse customer base, from Fortune 500 companies to smaller, privately-held businesses worldwide, which depend on reliable, flexible, technologically advanced packaging equipment and integrated solution sets. Pro Mach is headquartered near Cincinnati, Ohio with manufacturing facilities and offices throughout the United States and Canada.
For more information about Pro Mach visit our website at http://www.ProMachInc.com.
# # #