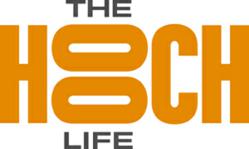 The Hooch Life has put together a list of our top ten cocktail gifts for this holiday season, sure to please even the most curmudgeonly Scrooges on your list.
Denver, CO (PRWEB) December 13, 2011
For holiday shoppers still searching to buy the perfect gift for that special, hard-to-buy-for person, The Hooch Life revealed its Top 10 Gifts for Cocktail Lovers. The Hooch Life, a multi-platform lifestyle publishing brand that gives enthusiastic drinkers ideas about what to drink, where to drink and how to drink, consulted with its national network of Hooch bartenders and industry experts to recommend gift ideas for anyone who loves a good cocktail or spirit.
"I've got most of these items on my own shopping list," said Hannah Johnson, Managing Editor of The Hooch Life. "The Ice Sphere Silicon Molds make the coolest 'rock' anywhere, and Punch Bowl sets are making a giant comeback for truly memorable cocktail parties."
The Hooch Life Top 10 Gifts for Cocktail Lovers
1. Shaker & Strainer Set
Friends don't let friends make boring drink decisions. Be the enabler. Beyond the "shake weight" workout this little gem provides, it enables you to shake up a slew of cocktails. This essential bartending trio of shaker tin, strainer, and glass also comes with a classic recipe cheat sheet and measurements printed right on the side. The glass fits right into the tin at a slight angle and you're ready to shake like a pro. If the drink you're making needs to be stirred, throw all the fixings in the glass and give it a whirl.
2. Ice Sphere Silicon Mold
Now you can ask, "Up or on the rock?" This magic crystal ball sees better drinks in your future. Fill 'er up and let it freeze a few hours. The ice sphere comes out dense and with much less surface area, which allows it to melt at a much slower rate than the standard ice cube. This handy Japanese-inspired ice mold saves the day, er, drink. Because who wants their fantastic drink to turn into a watery, tasteless, sorry excuse for a big-kid drink?
3. Punch Bowl and Cups
For thousands of years, people have gathered together around food and drink to share ideas, stories, and laughs. A punch bowl is extremely practical when hosting a group of people. You can prep your concoction beforehand and actually enjoy the party. It often becomes the center of attention, the water cooler area of the party.
4. Leopold Bros. Three Pins Alpine Liqueur
It's the holidays in one sip. Named after Telemark skiers, this liqueur uses dozens of mountainous herbs and flowers. In its true essence, Leopold Bros. Three Pins Alpine Herbal Liqueur is what Colorado tastes like. The alpine herbs have flavors of Echinacea, coriander, and orange essence. You could use this to make a lot of yummy coffee drinks. Or yummy anything. With that spice, it's a great toddy, hangover medicine, or a digestif. Mix it or shoot it, you can't go wrong.
5. Averna Amaro Liqueur
Low in alcohol and mostly herbaceous, digestifs have been consumed for hundreds of years in Europe as a way of settling the stomach after a heavy meal. Now they are becoming popular across America, both in cocktails and on the rocks. For your post-feast relaxation this holiday season, we recommend Averna Amaro, a sweet, Italian digestif and great introduction to this genre of liqueurs.
6. "Speakeasy" by Jason Kosmas & Dushan Zaric
Who uses a table for coffee anymore? Guaranteed these guys don't. Now you can use your coffee table for more important things, like this book — and the drinks you make from the book's recipes. "Speakeasy" demystifies the classic cocktail mythology and updates some of yesteryear's recipes for the modern world. Written by the two badass bartender/bar owners of Employees Only in New York, this book shows you what to drink for all your different moods and how to make those drinks.
7. "Boozehound: On the Trail of the Rare, the Obscure, and the Overrated in Sprits" by Jason Wilson
If I didn't know better, I'd think Jason is Anthony Bourdain's thirstier brother. "I write. I travel. I drink. And I'm thirsty for more." This Washington Post cocktail column writer shares his experiences, and travels and tastings around the world. "Boozehound" covers confessions of under-aged Sambuca drinking, to uncovering liquor company marketing magic, and finally developing an appreciation for true quality and complex flavor. Oh, and some of the drink recipes that quenched his thirst along the way.
8. "Bartending Basics" by Cheryl Charming
In this case, PLEASE, don't judge a book by its cover. Once safe inside, you'll find a visual learner's paradise. What's the best way to slice a pineapple? Want a holiday drink that looks festive and actually tastes good? Step-by-step instructions range from beginner to advanced techniques, and every page includes photos, quick tips and interesting facts. Color-coded and neatly organized, this book is a great resource on spirits and cocktails.
9. "How to Booze" by Jordan Kaye and Marshall Altier
"How to Booze" has all the answers on what to drink when. Armed with nearly one hundred iconic recipes, useful facts on technique and ingredients, and more than enough advice to get you into trouble, you will now know just the right drink for the occasion—and how to prepare it like a professional. Co-written by Marshall Altier, bartender at JBird in NYC.
10. The Margarita Gift Basket
Start with a high-quality blanco/silver tequila. Depending on your budget (and the likelihood that the recipient will share with you), Avion, Peligroso, and Espolon are three excellent options. Cointreau orange liqueur is a standard in top-notch margaritas, but you might consider three other excellent orange liqueurs: Clement Creole Shrubb, Patron Citronge, and Bols Orange Curacao. Add a nice smoked salt such as Red Alder Smoked or infused rosemary, along with a few organic limes, cocktail shaker, and Margarita recipe card to the gift basket, and hope that you get invited over for cocktails when Cinco de Mayo brings warmer weather.
Additional Cocktails and Spirits Gift Ideas:
Gift Baskets for Cocktail Lovers
Gift Books for Booze-Lovers
Gifts for Home Bartenders: The Basics
Gifts for Home Bartenders: Extras
About The Hooch Life
The Hooch Life, LLC, is based in Denver, Colorado and is co-founded by Glenn Morey, founder of The Morey Group (http://www.themoreygroup.com) and Shift 1 (http://www.shift1design.com). As a multiple-platform lifestyle publisher, The Hooch Life creates and distributes content about what to drink, where to drink, and how to drink, and is the owner and operator of http://www.TheHoochLife.com.
Media Contact:
Glenn Morey, gmorey(at)thehoochlife(dot)com
620 16th Street
Denver, CO 80202
303-302-2166
Advertising and Business Development Opportunities:
Krista Nicholson, knicholson(at)thehoochlife(dot)com
###