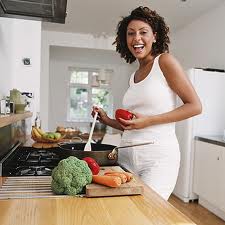 Articles include nutritional advice on making "Smart" food substitutions to the "Ripple Effect" of positive thoughts and actions.
Rhinebeck, NY (PRWEB) December 12, 2011
The new issue of Natural Healing, Natural Wellness is now available to the public online, free of charge. Published by Topical BioMedics, Inc., Rhinebeck, NY, the newsletter is now in its second year and focuses on natural ways individuals can live healthy, vibrant lives. It features informative articles and tips from experts in such diverse areas as nutrition, green living, massage therapy and fitness, stress management, aromatherapy, dream work, and other disciplines, as well as insights from Lou Paradise, president and chief of research, Topical BioMedics. The newsletter can be accessed on the homepage of the company's website, http://www.topricin.com.
In the current issue, Mr. Paradise's article, "Tiny Threat: Ticks Pose Serious Health Hazards," discusses tick-borne illness, prevention, defensive measures, and treatments. To complement the article, newsletter contributor Annie B. Bond, author and green living expert, gives a "recipe" for making a safe, natural, chemical-free tick repellent.
Other contributors include aromatherapist Joan Apter, who explains how to neutralize toxic mold with therapeutic essential oils; Roufia Payman, director of outpatient nutritional services at Northern Dutchess Hospital, offering "smart substitutions" for foods that sabotage our diets; and author, chef, and nutritional counselor/lifestyle coach Alexandra Jamieson gives insights into foods that help us transition this season. Radio talk-show host and certified dream work facilitator Doug Grunther reveals how our dreams have a sense of humor; authors and stress management experts Nancy Butler-Ross and Michael Suib provide tips for training the mind to focus in 60 seconds; and DailyOM explains the "ripple effect" of positive thoughts and actions. Former professional body builder, fitness expert, and massage therapist Laurie Towers offers tips for avoiding common foot injuries and conditions; astrologer Eric Francis analyses how the scales tipping from the "marketplace model" medicinal approach of Hermes to the holistic healing tradition of Chiron and Asclepius. New columnist reflexologist Debbie Burklund explains why "The feet don't lie," and the issue's special guest columnist is lifestyle transformational coach Judy Hineman, who shares ways to tap into the "Law of Attraction" for enhancing life.
For more information and to access the Natural Healing, Natural Wellness, visit http://www.topricin.com and click on the masthead on the homepage.
About Topical BioMedics, Inc.
Topical BioMedics is the research and development leader in topical regulated natural biomedicines for pain relief. The company's flagship product, Topricin® Pain Relief and Healing Cream, was introduced in 1994 and is now a leading natural therapeutic brand. A combination homeopathic formula, Topricin has been awarded a patent for the treatment of pain associated with fibromyalgia and neuropathy. The Topricin family of natural healing products also includes Topricin Foot therapy Cream, specially formulated to treat painful foot and ankle issues and conditions, and Topricin Junior for children (w http://www.topricinkids.com).
Topricin products are formulated with approved medicines as found in the HPUS (Homeopathic Pharmacopoeia of the United States) and are in compliance with FDA rules for homeopathic over-the-counter medicines. The products contain: no parabens, petroleum or harsh chemicals, are odorless, greaseless and non-irritating, and produce no known side effects, making them ideal and safe for the entire family, including diabetics, pregnant and nursing women, and children (under age two consult a physician).
Topricin is available in pharmacies, natural food stores, and retailers nationwide, including Whole Foods, The Vitamin Shoppe, Fred Meyer, Wegmans and other fine stores, as well as directly from the company.
For more information visit http://www.topricin.com
###