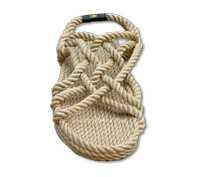 Fayetteville, NC (PRWEB) December 13, 2011
Chris Anderson, owner and founder of Nomadic State of Mind, had this to say about their monthly giveaway, "December - the month of holidays for most religions and a time of family and friends! This month we are giving a portion of all our sales, to a friend... Laurie, our friend, had been our neighbor at many festivals for many years, she worked for another company, Little Hippie.  Always with a smile and a good vibe, she carried that kind of positive attitude that makes you smile. This summer Laurie fell out of a tree, and is now paralyzed from the waist down. She is in a lot of rehab, and some experimental medicine for spinal trauma."
Laurie fell from a tree on June 9th while in a friends back yard. She immediately knew she had been paralyzed and spent the next two months in the hospital recovering. Since then she has been undergoing outpatient therapy three times a week. She has already taken part in a number of fundraisers to benefit spinal injury research and therapy. She was also recently asked to take part in a trial of EKSO Bionics Exoskeleton at the Kessler Institute for Rehabilitation.
Anderson continued, "Laurie continues to carry that positive spirit and a strength that is unimaginable. We can't even touch the amount of medical expenses she and her family are going to incur, but we want to contribute something.  Since we assume that most everybody who goes to our site has feet, and intends to walk in sandals, may we all be grateful for a moment that we can walk."
More information about Laurie can be found at Rise Up Laurie.
About Nomadic State of Mind:
Nomadic State of Mind was founded nearly ten years ago and is based in North Carolina. Manufacturing takes place both in Florida and Nicaragua where they have helped support a small community for the past 8 years. Nomadic has always believed in positive contributions to the community around them and this program is just one of many ways they remain true to their roots. For more information or additional art work please contact Chris Anderson or Shea McNally at 877-666-2376 or Nomadic State of Mind.
# # #