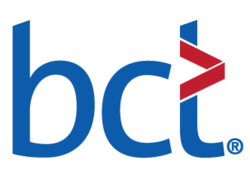 "The new website is designed to be a resource for Print Brokers, Print Buyers, Advertising Agencies and Designers who work with our 45 North American plant locations." Pete Posk
Fort Lauderdale, FL (PRWEB) December 13, 2011
BCT, the largest wholesale printing company in North America, is proud to announce the unveiling of a new website for use by it's network of customers - Print Brokers, Print Buyers, Advertising Agencies and Designers – who utilize BCT's manufacturing & web-to-print solutions.
BCT has 45 plant locations across North America, the largest plant footprint of any trade printer. With the introduction of the new website, the company will engage print brokers, print buyers, agencies & designers by providing valuable resources related to sales tools, sales tips and tricks, how-to videos and print templates to their partner network with new tools being added to the site weekly.
Additionally, upon registration on the new website, members will be entered into a drawing to win a new iPad2. The iPad2 drawing is being held weekly for next 25 weeks with the first two being awarded to Designer Brenda Shewmake in Dallas, TX and Print Broker Mike Mrozek in Baltimore, MD.
"The new website is designed to be a resource for Print Brokers, Print Buyers, Advertising Agencies and Designers who work with our 45 North American plant locations. The website will provide them with valuable tools that support their sales efforts," stated Peter Posk, President of BCT.
Individuals who are interested in accessing the BCT host of tools should visit the website and register for VIP membership access. All registrants will automatically be entered in the weekly iPad2 drawing. In order to learn more about BCT or to contact a local BCT plant location, visit http://www.bctonline.net or call 800-627-9998.
About BCT:
BCT is the largest wholesale stationery printer in North America. Founded in 1975, BCT's 45 printing locations throughout the United States and Canada are your wholesale only source for high quality printing of Full Color & Spot Business Cards, Stationery, Postcards, Catalog Sheets, Thermography & Flat print, Stationery, Custom Stamps, Custom Labels, Booklets and Finishing Services. BCT is the developer and owner of orderprinting.com® and printdesigner.comTM, two software applications for the commercial and retail reseller segments. Additional information about BCT is available at: http://www.bctonline.net.
###