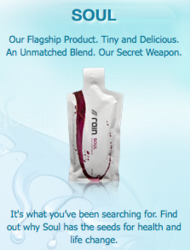 (PRWEB) December 13, 2011
Rain International, LLC, http://www.rainintl.com a Provo based seed nutrition company, announced today it has engaged Hickey Freihofner Capital to raise capital to fund continued growth and to provide financial advisory services.
Hickey Freihofner Capital, an international investment bank based in New York City, is focused on raising capital for high-growth public and private companies.
Craig Taylor, President of Rain International, said, "We are very pleased to engage Hickey Freihofner Capital as our new strategic and financial partner. With their seasoned team of advisors and financiers, we look forward to raising additional capital to fund overall corporate growth and revenue-producing product rollout activities. As Rain International enters a period of what we believe will be strong growth, this partnership allows us to grow globally and continue to leverage the innovative seed technology products that are changing the industry. Rain International's expertise in the seed nutrition industry will support our drive to command a complete suite of seed based products, give our distributors a competitive advantage in the market place, and generate increasing value for our shareholders."
Paul Hickey, Managing Partner for Hickey Freihofner Capital, said, "Raising capital for fast growth companies like Rain International is our specialty. We are very selective with whom we engage and after looking closely at Rain International's management team, products and future growth potential, we are confident in moving forward with them to help execute their growth strategies."
This partnership with Hickey Freihofner Capital will enable already profitable Rain International to execute on aggressive growth plans and extend its products and service offerings as it solidifies its position as a global player in the nutritional products industry.
About Rain International
Provo, Utah-based Rain International is building and delivering seed-based nutritional products to support and sustain long term health. The science behind the product development stretches back centuries to cultures that understood that seeds carry powerful nutrients and anti-oxidants in their extracted oils and flours. For more information please visit us at http://www.rainintl.com or email at info(at)rainintl(dot)com.
###