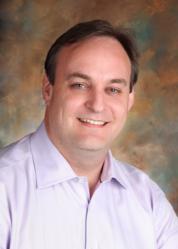 "The fact that we were able to gain court approval for DIP financing within 10 days of client engagement reflects our experience in this area."
New Orleans, LA (PRWEB) December 15, 2011
Republic Business Credit is pleased to announce a $4,000,000 DIP receivables purchase line of credit facility for a California based temporary staffing business.
"In these times we are seeing many established and well run businesses looking for support to restructure their businesses for the opportunities that lie ahead of them. We understand the need for immediate responses and have the technical expertise needed to gain prompt approval for Debtor in Possession finance," said Stewart Chester, Republic Business Credit's chief operating officer. "We have substantial experience in working with temporary staffing companies and have designed our receivables purchase line of credit product to provide covenant free flexible funding lines well suited to service businesses. The fact that we were able to gain court approval for DIP financing within 10 days of client engagement reflects our experience in this area."
Republic's strategy is to provide working capital for rapidly growing, turnaround and start-up companies that have annual sales up to $60 million and facility needs of $50,000 to $5 million by utilizing receivables purchase lines of credit and factoring facilities. Republic Business Credit is targeting a variety of industries, including energy, oil and gas, manufacturing, temporary staffing, distribution, transportation, high-tech, safety and security, government contracting, marine, printing, janitorial, and others.
" We continue to find business owners want direct access to decision makers who are business owners like themselves and the choice we bring them," Chesters, continued. "Having the ability to provide both receivable purchase lines of credit and factoring facilities gives the clients choices they do not often find."
Interested parties may contact Republic Business Credit, LLC, at 1-866-722-4987, http://www.republicbc.com .
###