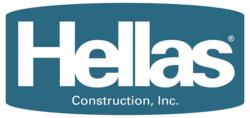 Hellas has been a first class organization and I would recommend using them for any turf needs you have
Little Rock, AR (PRWEB) December 12, 2011
The University of Arkansas at Little Rock Athletic Department announced that the University will partner with Hellas Sports Construction for the installation of Matrix Baseball turf system including the revolutionary Hi-Slide synthetic turf for the bases at Gary Hogan Field.
Head Baseball Coach, Scott Norwood is eager to inaugurate the 2012 season on new Matrix Baseball Hi-Slide synthetic turf. UALR carefully evaluated each turf solution in order to make an educated decision on the renovation of their field. Norwood stated, "While exploring our options in selecting turf Hellas offered the best overall product from top to bottom. Matrix Baseball Hi-Slide has a great playing surface and plays very true."
Matrix Baseball Hi-Slide synthetic turf is a unique baseball/softball surface that maximizes ball-roll, bounce and playability for all aspects of the game and is the most advanced turf system on the market today. The specialty baseball turf has a shorter pile height than football turf without compromising looks or softness of the turf. The system is built and installed without dirt or clay. The sliding boxes are made out of turf, which creates a uniform surface that requires little maintenance. The unique installation also allows for high traffic areas to be easily replaced after years of wear, without having to replace the entire field.
UALR's timeline was extremely important, as their project required removal of the old Astroturf field, drainage repair and installation of new Matrix Baseball Hi-Slide synthetic turf, which is a 30–day process. Norwood specifically looked for a partner that could accommodate their needs. "Hellas was able to mobilize quickly and get it done. We were given updated and precise information on how the turf would be installed and the time frame that it would take to be completed," Norwood replied. UALR's other main objective was safety. "We wanted the best product and I know Hellas provides the best surface for play and most of all, safety. Hellas has been a first class organization and I would recommend using them for any turf needs you have."
About Hellas Sports Construction
Headquartered in Austin, TX, Hellas is one of the largest sport contractors in the United States. While specializing in the general construction of sports facilities and synthetic surfaces, Hellas also champions innovative turf manufacturing, base construction, field, track and tennis installation and maintenance. Notable clients include the Dallas Cowboys Stadium, the Cotton Bowl, Baylor University, Idaho State, the Alamodome and Northern Arizona University. Hellas controls all business processes to take its products straight to the end-user including marketing, sales, quality control and project management. For more information visit HellasSportsConstruction.com.
###