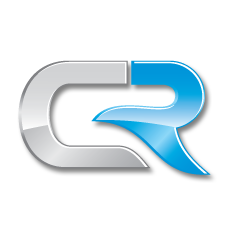 In addition to being a world-class expense management solution, Chrome River EXPENSE has many unique features that are critical to a consulting firm and its professional users.
Los Angeles, CA (PRWEB) December 13, 2011
Chrome River Technologies, a leading provider of expense reporting and invoice automation, continues to make waves with the announcement today that ZS Associates has selected and implemented Chrome River EXPENSE to automate its expense reporting process.
Specializing in sales and marketing, ZS Associates is one of the largest global consulting firms with more than 1,300 professionals in 20 offices throughout North America, Europe and Asia. After a thorough review of available expense reporting software, Chrome River was selected based on exceptional ease-of-use and a wide range of configurable capabilities designed to assist professional services organizations. ZS Associates has already fully deployed the Chrome River EXPENSE service across the US and UK with other countries currently following.
"In addition to being a world-class expense management solution, Chrome River EXPENSE has many unique features that are critical to a consulting firm and its professional users," said Brad Sloan, Controller of North America with ZS Associates. "The system is extremely intuitive and understands how to properly handle both client billable and non-billable expenses better than anything else out there."
ZS Associates is the latest of many professional services organizations to implement Chrome River EXPENSE in conjunction with a corporate credit card program in order to improve expense allocation accuracy, reduce delays in recovering client-billable expenses, and eliminate manual processing and the associated duplicate entry. With Chrome River, charges are automatically downloaded and can be allocated easily across clients, projects, internal departments and other codes. Further, expenses can be assigned automatically based on internal or external attributes and additional data captured further improving ease-of-use and the overall user experience. Expense policy compliance and approval workflow is then automated with e-mail and mobile approvals to reduce bottlenecks and cycle-time delays.
"Our experience is that professional services organizations have some of the most complex expense policies and processes which are complicated by having both billable and non-billable expenses to manage," said Alan Rich, Co-founder and CEO of Chrome River. "We took great care in designing Chrome River EXPENSE to be powerful enough to handle these complex problems, yet still remain incredibly easy-to-use and affordable. Customer feedback has demonstrated that this careful design also benefits users from all industries."
The combination of Chrome River's polished and intuitive user experience, powerful business rules engine and exceptional analytics reporting has enabled Chrome River to become the fastest growing enterprise expense management solution available today. Designed and developed in a way that makes expense reporting and invoice processing easy, Chrome River has secured a loyal following and is committed to changing the way that customers feel about these age-old practices.
About Chrome River
Chrome River Technologies, Inc. provides expense reporting and invoice automation solutions that uniquely combine the latest available internet technologies with over 25 years of financial systems experience. Chrome River delivers immediate payback via a "Software as a Service" delivery model that requires no hardware, no software, and no long-term commitment. This unique service is easily configurable to meet the needs of organizations worldwide with complex expense management policies and collaborative approval processes. Additional information about Chrome River Technologies, Inc. and its solutions may be obtained by phone at 1.888.781.0088 or by visiting the company website at http://www.chromeriver.com.
About ZS Associates
ZS Associates is a global leader in sales and marketing consulting, outsourcing, technology and software. For almost 30 years, ZS has helped companies across a range of industries get the most out of their sales and marketing organizations. From 20 offices around the world, ZS experts use analytics and deep expertise to help companies make smart decisions quickly and cost effectively. ZS comprises multiple affiliated legal entities. Learn more at: http://www.zsassociates.com.
MEDIA CONTACT
Julie Davis
Chrome River Technologies
Tel: 888.781.0088 x701
Email: julie.davis(at)chromeriver(dot)com
# # #