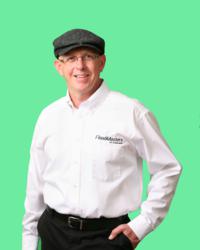 PreferredLocalBusiness.tv happily welcomes their newest listing for Littleton Water Removal.
Littleton, CO (PRWEB) December 13, 2011
Littleton Water Removal services have never been as easily accessible as they are today, thanks to Flood Masters of Colorado joining PreferredLocalBusiness.tv, a local preferred business directory that will make Littleton Water Removal services immediately available to local internet searchers.
About Flood Masters of Colorado:
When a flooded home or business needs water damage clean-up, carpet water removal, wet wood floor drying, flooded basement drying, the water extraction experts at Flood Masters of Colorado, a member of the Steve Moran Companies, get their clients back in their home or business fast using a Thermal Energy System (TES) based process. They service Denver and its suburbs including Highlands Ranch, Evergreen and Castle Rock, Colorado.
Flood Masters of Colorado uses "The World's Fastest Drying System" for today's residential and commercial Water Damage Mitigation. Owner Steve Moran has built a house within his shop that has been flooded 19 times and has no mold or mildew where he teaches DORA certified classes to Insurance Agents and Adjusters. Combining the latest water extraction tools along with a heated Thermal Energy System-TES most fresh water damages can be dried in as little as 30 hours with little to no tearout of building materials. This saves the homeowner the invasion of restoration contractors invading their home for what could be months. Business owners realize the quick and timely return to normal operations. Insurance companies realize significant savings on reconstruction costs, keeps their clients happier and closes the files quickly.
Flood Masters of Colorado provides outstanding care delivered by a dedicated team, meaning their clients receive the personalized treatment and attention required for a stellar Water Removal experience. PreferredLocalBusiness.tv happily welcomes their newest listing for Littleton Water Removal.
###