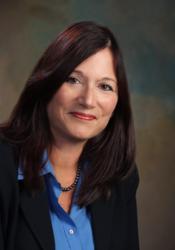 Berkeley Heights, NJ (PRWEB) December 19, 2011
Carol Boyer, MSN, APN-C, CBPN-IC, Clinical Program Manager and a certified breast nurse patient navigator for Summit Medical Group's Breast Care Center, has been named "Breast Cancer Navigator of the Year," by the Academy of Oncology Nurse Navigators.
Nominated by her colleagues and selected from more than 60 individuals in a variety of categories, Boyer was one of five recipients of the prestigious award. At Summit Medical Group's Breast Care Center, she helped to establish the breast cancer navigator program for which she is honored. Boyer also helped to initiate support groups for the newly diagnosed breast cancer patient and for patients a year or more post-diagnosis. She was instrumental in helping the Center earn its coveted designation as a Certified Quality Breast Center of Excellence through the National Consortium of Breast Centers (NQMBC). This distinguished honor represents this breast center's commitment to providing the highest level of quality breast health care to patients in their community. Summit Medical Group's Breast Care Center is one of a few breast centers in the nation and the only center in New Jersey to attain this top certification.
An oncology and board-certified gerontology clinical nurse specialist, Boyer has more than 25 years' experience in clinical nursing practice. She specializes in home care, hospice, oncology, and geriatrics.
She has been an oncology clinician at Georgetown University Hospital, George Washington University Hospital, Walter Reed Army Medical Center, and Overlook Medical Center. A gifted teacher, Boyer has been a nursing instructor at Mountainside Hospital School of Nursing and George Mason University School of Nursing. She was an adjunct faculty member at George Washington University. Her research interests include the study of a vaccine for brain tumors. She is Vice President of the Township of Berkeley Heights Board of Health.
The Academy of Oncology Nurse Navigators, Inc. (AONN) is the largest national specialty organization dedicated to improving patient care and quality of life by defining, enhancing, and promoting the role of oncology nurse and patient navigators. Founded in 2009, the organization now has more than 2,000 members, providing a network for all professionals involved and interested in patient navigation and survivorship care services. AONN's mission is to collaborate and develop best practices for the improvement of patient access to care and quality of life.
Summit Medical Group (SMG) is the largest privately held multispecialty medical practice in New Jersey. SMG has pioneered information technology advances in health care with its early adoption of electronic health records and e-prescribing. With more than 270 highly qualified healthcare providers, it is one of the most unique health care models in the state. SMG has an award-winning customer service program and NJBiz magazine has named it one of New Jersey's "Fifty Fastest Growing Companies". SMG treats more than 55,000 patients per month at its main campus in Berkeley Heights as well as its satellites in Berkeley Heights, Morristown, Millburn, Short Hills, Springfield, New Providence, Warren, and Westfield. As one of the East Coast's premier multispecialty groups, SMG has provided exceptional primary and specialty care since 1929.
###