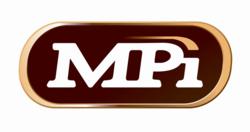 The returns in the first month were off the charts. My entire staff quickly became believers and the GM saw the numbers increase by 15% over average.
Las Vegas, NV (PRWEB) December 13, 2011
MPi (http://www.mpi-edge.com), the pioneer and leader in vehicle inspection tools, service workflow expertise, and consulting for automotive dealership service centers, today announced that Mercedes-Benz of Santa Rosa has increased overall numbers in the service department by more than 15 percent over average and monthly parts and labor sales by more than $100,000, since implementing MPi's World Class Inspection program and a more consistent approach to vehicle inspections.
According to Service Director Vinnie Lamica, a few months ago his service department was run as a standard, flat rate shop. Vehicles were not inspected as regularly as he would have liked and the inspection rate was sitting at a less than stellar 43 percent. Lamica was looking for a solution that would boost profitability by maintaining processes in his dealership while also providing a robust reporting mechanism. He wanted to be able to track all areas and hold his employees; techs, advisors, etc., accountable, without spending hours and hours building and generating reports.
Lamica heard about MPi EDGE and the World Class Inspection program from his peers and when Mercedes-Benz offered an incentive program earlier this year, he decided to give it a try. The system was installed in July and the inspection rate has since risen as high as 87 percent and is on track to hit a target of 90 percent by the end of the year.
"At first my GM was hesitant to sign up. But I believed so strongly in the program that he could hardly say no. He was very concerned about the cost of the product and the speculated returns. The returns in the first month were off the charts. My entire staff quickly became believers and the GM saw the numbers increase by 15% over average. Needless to say he is onboard now," Lamica said. "The MPI Edge system helps my employees stick to processes and gives us complete consistency in one nicely bundled package. It's so cleverly intertwined that it sets up personal accountability between departments."
"Sometimes I might not even catch it but the employees will check each other as it is almost self-managing. I don't always have to step in because the process of the program enables self-correction," Lamica added.
Using the World Class Inspection program, Mercedes-Benz of Santa Rosa has implemented a consistent inspection process and system of accountability. It has also revamped the entire upsell process and customer interaction to help boost service department results. The new system centers on a http://www.mpi-edge.com/solutions/world-class-inspections.aspx multi-step [vehicle inspection] process that confirms owner-identified vehicle needs. Following the inspection, the technician immediately checks the vehicle for any other safety, performance or convenience needs that might merit upsell attention. Upsell recommendations that may be identified are described for the consumer in detailed and visually instructive reports, a Know Your Vehicle Report that explains why recommendations for that customer's vehicle are being made, and a Recommended Action Plan that outlines the priority of any additional recommended repairs. Together, these tools help build credibility and trust in the advisor's recommendations. In November alone the dealership enjoyed an average upsell per inspection of $420.
"The 'magic' of the Recommended Action Plan™ when emailed to a customer still baffles us. My top service consultant just laughs and shakes his head when the report comes back from the client after approving all the recommendations. The technicians have a very consistent approach to vehicle inspection and now have an expectation that the client will most likely approve most if not all the items identified in the treatment plan, I wouldn't consider going forward without this product," Lamica commented.
The Know Your Vehicle report also helps the service advisors deal with customers and vehicles they may not be familiar with. It enables advisors to get a fast recap of what has taken place and what is needed so they are immediately familiar with the vehicle and comfortable working with a customer that may not be theirs. The new pay plan also helps to make the system work very smoothly. Each advisor gets a portion of pay based on the entire work load coming into the shop. With results such as an increase of more than $65,000 in monthly Parts and Labor Gross Profits, and a Monthly Parts/Labor Sales increase of over $100,000; the system seems to be working.
About MPi:
MPi, a wholly owned subsidiary of SRS, Inc., specializes in providing dealerships the necessary tools, processes and consulting to successfully implement a comprehensive, World Class Inspection Program (WCI) in service departments across North America and Canada. MPi's proven results driven solution has been helping thousands of dealerships achieve significant profit contribution. MPi's complete and all inclusive vehicle inspection program includes state of the art software solution, EDGE; personalized customer friendly communication tools (Recommended Action Plan™ and Know Your Vehicle™ Reports); detailed management analytical tools; ongoing consulting and training services; and process and performance metrics. For more information visit: http://www.mpifix.com/company/overview.aspx
###