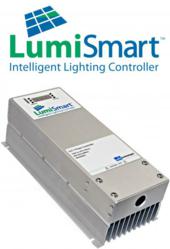 We are excited that Strickland has joined the Cavet team. His industry knowledge and experience will be invaluable as we continue to expand in 2012.
Toronto, ON (PRWEB) December 13, 2011
Cavet Technologies Inc. today announced it has appointed George Strickland to the position of vice president of sales. Stickland brings 20 years of experience in the building controls sector to his position with Cavet Technologies, which will help accelerate the growth of the company and its award-winning LumiSmart ILC. Developed for the commercial and industrial markets, LumiSmart is a purpose-built product that dramatically reduces power consumed by existing and installed fluorescent lighting systems without impact on occupant comfort.
"We are excited that Strickland has joined the Cavet team," said David Bowden, president for Cavet Technologies Inc. "His industry knowledge and experience will be invaluable as we continue to expand in 2012," added Bowden.
Prior to joining Cavet Technologies, Strickland was with the Somfy International Group in roles of Sales Manager Canada, Strategic Marketing Manager North America and Commercial Market Manager for North America. As part of his responsibilities he traveled internationally and was involved in numerous projects with lighting and building automation firms.
"I am enthused by the unique approach of LumiSmart to help businesses reduce energy," said George Strickland, vice president of sales for Cavet Technologies Inc. "I look forward to bolstering the sales of the device and helping commercial environments reap the cost savings of LumiSmart," continued Strickland.
Strickland has been a member of the Continental Automated Building Association (CABA) since 1995, and participates in its Intelligent and Integrated Building Committee (IIBC). He also is active in the Canadian Solar Research Network and the Net-Zero Energy initiative for commercial buildings. Strickland has a Commerce degree from Concordia University in Montreal and is a LEED AP.
About Cavet Technologies Inc.
Cavet Technologies Inc. is a leading edge cleantech company that brings innovative intelligent lighting products to market that maximizes energy savings and provides industry-leading returns on investment. Available through its broad network of distribution partners worldwide, Cavet's flagship product is the award-winning LumiSmart ILC™, Intelligent Lighting Controller. LumiSmart ILC helps commercial and industrial customers dramatically reduce lighting costs by a minimum of 30 percent without replacing any existing lights, ballasts, or lighting infrastructure. Cavet Technologies is the proud winner of the Canadian Advanced Technology Alliance (CATA) Technology Commercialization Award, Corporate Knights Next 10, CleanTech North's Company of the Year, Canadian Manufacturers and Exporters (CME) and the National Research Council-Industrial Research Assistance Program (NRC-IRAP) Ontario Regional Awards for New Technology, PROFIT Magazine's Innovation@Work and Deloitte's Green 15 Award, part of the 2010 Deloitte Technology Fast 50™. For more information about Cavet Technologies, please visit http://www.cavettech.com.
###