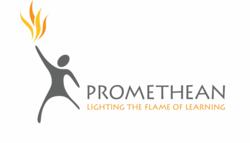 Atlanta, GA (PRWEB) December 12, 2011
Global education company, Promethean, announced today that it has been honored across six different categories in EdTech Digest's 2011 Awards Program. The company collected top awards in the categories of Cool Tool Award, Leadership Awards and Trendsetter Award.
Among the criteria judges used to identify offerings playing a truly "transformative" role in education through technology were attractiveness, ease of navigation, evidence of success in the field, long-term value and comprehensive support. The products, services and people included by EdTech Digest in the Awards listing are innovative, respected and outstanding cool tools, leaders and trendsetters moving education forward into the 21st century.
In the Leaders and Innovators category, EdTech Digest recognized two school leaders that support Promethean in their districts:

Winston Brooks, Superintendent, Albuquerque Public Schools, New Mexico, and;
Mary Kraus, District's Program Manager for Technology Services, Lemon Grove.
EdTech Digest Editor-in-Chief, Victor Rivero, described winning entries as "innovative," "trendsetting," and "respected," noting that these products are "disrupting old models" to move education forward into the 21st century. "In a crowded field of entries, it's exciting to acknowledge those companies and products making the biggest difference," he says.
Commenting on this prestigious award, Jim Marshall, Head of North American Promethean, said, "We are honored to be recognized by EdTech Digest as we move even closer to supporting personalized learning – a cornerstone of modern education. These awards validate our continued efforts to offer the best possible learning experience to educators and learners across the globe." A Leaders and Innovators award was bestowed on Jim Marshall for his visionary work throughout his career.
Promethean picked up two awards under the Cool Tool category: Channel One News Interactiv, powered by Promethean was recognized under collaboration tools and the ActivExpression Learner Response Device won an emerging technology solution award. Promethean Planet received a Trendsetter Award. A complete list of winners can be found at: http://edtechdigest.wordpress.com/etd-awards/winners/
About Promethean
Promethean - Lighting the flame of learning
Promethean is a global education company committed to supporting teaching and learning. Our focus is on student-centred and collaborative learning. We do this through our integrated technology, training, content and assessment solutions that help teachers meet individual student needs. Our products are used in more than 850,000 classrooms around the world, and PrometheanPlanet.com, the world's largest interactive whiteboard community site, provides over one million members access to around 38,000 free teaching resources. With corporate headquarters in the U.K. and U.S., Promethean has products distributed through a network of partners in some 100 countries and is listed on the main market of the London Stock Exchange as Promethean World Plc (ticker symbol 'PRW'). http://www.PrometheanWorld.com
About EdTech Digest (http://www.edtechdigest.com)
EdTech Digest celebrates all the latest technologies moving education forward, delving deeper into the stories of the people behind the technology to discover what truly drives them to conceptualize, create, develop and deploy their ideas to the masses. Featuring movers and shakers in and around education who are dedicated to making a difference for our future generations, editorial focus is on the topical and current to thought-leader views. The EdTech Digest Awards Program recognizes the best and brightest people and transformative technology products and services in education.
# # #