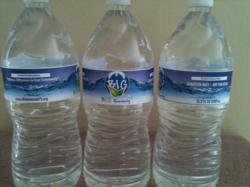 Life Starts With Water
(PRWEB) December 13, 2011
B.I.G. Humanity provides a few quotes from our recipients. The need is among us. We must help!
"Bottled water, as a donation, is often overlooked and is a commodity. We serve about 50 client families a day normally but during the holidays we really see an increase…we really have a huge need" – South County Outreach
A California veteran directed nonprofit corporation, B.I.G. Humanity has done it again. While they continue to drive towards the end of the year with their charitable contributions to homeless shelters, food banks, and food pantries, they are making a positive impact on the homeless communities and economically disadvantaged men, women, and children that their registered recipients provide for.
"Charity begins at home" says Rudy Swigart, B.I.G. Humanity co-founder and his goals with the
Domestic Unity Campaign focus on providing life sustaining products to people here in the United States. Southern California alone is home to over 350,000 homeless people. Most of them are families.
"Each backpack feeds a family of four so we're aiming towards serving twelve thousand individuals by the end of this school year" – Canning Hunger
An even greater concern to Rudy and B.I.G. Humanity are the numbers of families that are literally one paycheck away from being on the streets. If the primary breadwinner is taken ill, or injured, then the need for social services and low cost meal programs are going to be greater than ever.
A new Charity, B.I.G. Humanity is starting off with a bang and will continue to provide for those that serve others for as long as the need exists.
Please take a moment and visit our You Tube channel
# # #