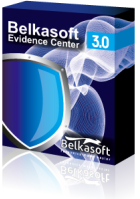 We were pleasantly surprised to hear our tools played an important role in the cybercrime investigation contest. – says Yuri Gubanov, Belkasoft owner.
(PRWEB) December 19, 2011
"We were happy to provide our forensic toolkit for training", says Belkasoft owner Yuri Gubanov. "Not only did we provide a couple dozen complimentary licenses, but we also helped organizers setting up and configuring the software. We were pleasantly surprised to hear our tools played an important role in the cybercrime investigation contest. We're proud to know many more INTERPOL investigators have better knowledge and experience dealing with Internet evidence – thanks in part to a product made by our company".
About the Event
Last summer, University College Dublin (Dublin, Ireland) hosted and co-organised the first INTERPOL Cybercrime Summer School. Investigators from 25 countries studied a variety of cybercrime related subjects ranging from mobile phone and computer forensics to money laundering and malware analysis. The summer school culminated in the first INTERPOL cybercrime investigation contest that pitted teams of investigators against one another in a simulated investigation of a kidnapping case.
Instant messenger communications were crucial in the investigation contest. Students used a variety of tools to extract and analyse the data. One of these tools – Belkasoft Evidence Center – was particularly useful for extracting instant messenger communications such as MSN Messenger, Skype, and ICQ.
About Belkasoft Evidence Center
The company's flagship computer forensic tool helps security and forensic specialists collect and analyze more digital evidence from PC and Mac computers than ever. Belkasoft Evidence Center will automatically locate, process and analyze Internet chat logs, Web browsing history and email communications including all stored passwords, cached forms, information stored in cookies and digital pictures, mailboxes and system files. Low-level access to hard disk and system structures means that even data that's been deleted by the suspect cannot escape from investigators.
The affordable Standard edition is available to private investigators and corporate security departments, while the more comprehensive Enterprise edition allows major security agencies and police departments to have multiple investigators work simultaneously on a case.
Pricing and Availability
Belkasoft Evidence Center 3.0 is immediately available. Pricing for the Standard edition starts from $999.95, while the Enterprise edition is available for $9999.95.
About Belkasoft
Founded in 2002, Belkasoft is an independent software vendor specializing in computer forensics and IT security software. Running on the Microsoft Windows platform, Belkasoft products back the company's "Forensics made easier" slogan, offering IT security experts and forensic investigators solutions that work right out of the box, without requiring a steep learning curve or any specific skills to operate.
Along with the flagship Belkasoft Evidence Center, Belkasoft is also marketing Forensic IM Analyzer, Forensic Studio, Forensic Carver, Browser Analyzer and other products used in forensic investigations, law enforcement, intelligence, corporate security and parental control applications.
Belkasoft customers include the FBI, US Army, US Secret Service, police departments in Germany, Norway, Australia, and New Zealand, PricewaterhouseCoopers, and Ernst & Young.
More information about the company and its products is available at http://belkasoft.com.
Belkasoft made the demo version available for free download at http://belkasoft.com/bec/en/Evidence_Center.asp.
###