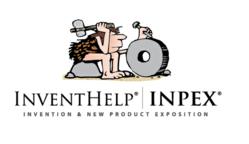 Pittsburgh, PA (PRWEB) December 14, 2011
InventHelp's INPEX®, America's largest invention trade show, is pleased to once again host the Open Innovation Conference as a part of INPEX® 2012. The 2nd Annual Open Innovation Conference, held June 13th and 14th, will bring together top notch open innovation leaders and advanced practitioners from multiple industries to address and provide leadership to accelerate the innovation-to-market cycle.
Attendees of the conference will hear from leading innovative professionals from companies such as Spigit, Colgate-Palmolive Co., United Services Automobile Association (USAA) and the Wright Brothers Institute, who will present on how they approach, build, and maintain sustainable innovation practices and provide design, execution, culture and skills to advance one's business with open innovation strategies and experience.
Right now through March 31st, 2012, INPEX® is offering an early bird special to companies who register. Instead of the regular price of $499, attendees can pay a discounted cost of $399. This registration fee includes all seminars and unlimited access onto the INPEX® 2012 trade show floor. To get more information, including seminar times, speakers and hotel reservation information or to register, please visit the Open Innovation Conference section of inpex.com, or contact Jordan Zangaro at 412-288-1300 x4124 or jzangaro(at)inpex(dot)com.
Once the Open Innovation Conference has concluded on Thursday, June 14th, all registered business attendees will automatically be invited to walk the show floor at INPEX® 2012. New products in more than 40 categories will be on display, and attendees can touch and evaluate new ideas while talking directly to the inventor about the details of the invention. INPEX® is the only show to combine this type of education and networking format for business representatives.
INPEX®, America's largest invention trade show, is a unique trade show that showcases new products and innovations that are available to business and industry to manufacture, license or distribute.
INPEX® is a service of InventHelp, America's largest invention submission company, and will be held June 13-15, 2012, at the Monroeville Convention Center outside of Pittsburgh, Pa. For more information about INPEX®, call 1-888-54-INPEX.
###