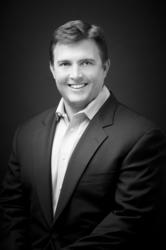 "His track record of taking emerging and established technologies to market and building solid sales teams will help fuel our growth."
Atlanta, Georgia (PRWEB) December 14, 2011
Jason Allen, former Senior Vice President and Global Sales Director of Elstat, has been named Senior Vice President of Sales and Operations of Proximus Mobility, a location-based proximity marketing software company. Allen will be based in Proximus Mobility's Atlanta headquarters and will have overall responsibility for sales and operations. He will report to Michael Zeto, CEO of Proximus Mobility.
In making the announcement, Zeto stated, "Jason is a dynamic sales leader with exceptional experience and industry relationships. His track record of taking emerging and established technologies to market and building solid sales teams will help fuel our growth."
"Although the metro Atlanta unemployment rate remains higher than the national average, Proximus Mobility is thrilled to be part of the job creation solution as we maintain a steady pace of hiring based on market need of our offering," expressed Zeto. Proximus Mobility intends to continue stacking it's team of talent and providing exciting opportunities to revolutionize the marketing landscape. Acquiring Jason Allen is a prime example of another strategic move to laying the foundation of a successful startup.
As Senior Vice President and Global Sales Director of Elstat, Allen built a global sales and support team focused on strategic partnerships with some of the world's most recognizable brands. Prior to joining Elstat, Allen helped grow another Atlanta-based technology company, EZ Prints, where he served as Director of Business Development. Allen began his career with The Coca-Cola Company, where he served as a Program Manager, developing innovative sales and marketing equipment. Allen also spent several years leading sales teams in a division of Mars, Inc.
"Proximity marketing has become a critical part of today's marketing mix," said Allen. "Proximus Mobility's cutting edge technology and in-depth analytics provides marketers with unique and measurable solutions." Some of Allen's objectives going into 2012 include strategic partnerships and expanding the client base with national retail, hospitality and real estate management segments, and educating the public on the direction and evolution of mobile marketing, specifically location-based mobile marketing.
Allen is a West Point graduate and veteran. He received his MBA from Georgia State University.
About Proximus Mobility:
Proximus Mobility helps clients drive incremental revenue through hyper local, relevant and customizable proximity marketing solutions. A location-based proximity marketing software company, Proximus Mobility places marketers in trusted point of purchase environments. Regardless of phone type or carrier, Proximus Mobility enables brands to push engaging rich content or promotional offers to customers' mobile phones, when they are most receptive and poised to take action. As there is no app to download, consumers seamlessly receive the client's message, which can be easily shared via social networks. Proximus Mobility assists brands in growing profitability, gathering customer data, increasing brand loyalty and empowers clients with 24/7 access to real-time campaign analytics. Proximus Mobility, headquartered in Atlanta, GA, is a privately held company. For more information, visit http://www.proximusmobility.com.
###