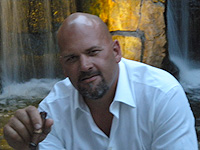 No-holds-barred Action
(PRWEB) December 14, 2011
187books.com announces the publication and availability of the 187 Series of books, a series that introduces a new anti-hero – Kane Silver.
Sentenced to life in prison when he executes the men who murdered his wife, Kane Silver is singled out by the warden for his fighting ability. Along with inmates Valentino Lopez and Si'Ling Lee, Kane is drafted into service and forced to fight for money in high-stakes tournaments. But when the three friends escape during a New Year's Eve match in Lake Tahoe, saving the warden's life in the process, their situation becomes more complicated. Their status undetermined, they vanish underground and sign-on to help a young woman whose parents are being held by an Argentinean drug kingpin.
Follow Kane and his friends as they compete and become friends, while rediscovering what it means to be free. From Lake Tahoe in the western United States to Costa Rica, Hong Kong, Buenos Aires, and Thailand, Life After 187 takes readers on an exhilarating ride filled with big money, intense action, justice, and pursuit of honor.
About the author:
Wade J. Halverson, originally from California's Central Coast, has lived in Thailand, Alaska, Colorado, Las Angeles, and Florida. A former super-heavy-weight Thai boxer, Mr. Halverson holds belts in multiple Martial Arts disciplines. He has founded, owned and operated kick-boxing gyms, and has worked as a bodyguard. He currently resides in the Los Angeles area where he is a full-time novelist. You can correspond with him through his website: 187books.com.
Purchase books in Kindle, Nook/I-pad, and PDF for $5.00 or buy the paperback for $9.99 through http://www.187books.com.
# # #