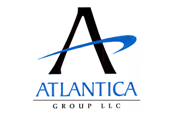 Companies, even small companies, with personnel or facilities in dynamic or unstable environments need to consider the risks to their people and property, and how they would respond if untoward events unfold.
Portland, Maine (PRWEB) December 14, 2011
Atlantica Analytics, the competitive intelligence and actionable insight division of Atlantica Group LLC, is pleased to announce that Amos Guiora, a professor at the University of Utah's S.J. Quinney School of Law and a world-renowned expert on geopolitical risk assessment and counter-terror planning, is joining the firm as a Senior Advisor.
The author of numerous publications on national security, counter-terrorism and homeland security, Professor Guiora has developed cutting edge training and simulation methodologies that enable companies to prepare for and react to fast-developing scenarios involving actions against employees, representatives and facilities in unstable environments.
The simulations build upon Guiora's nineteen (19) years of service in the Israel Defense Forces (IDF) as Lieutenant Colonel (retired), where he held a number of senior command positions, including Commander of the IDF School of Military Law and Legal Advisor to the Gaza Strip, as well as extensive research and study of counter-terror operations.
"Companies with employees or facilities in dynamic or unstable environments need to consider the risks to their personnel and facilities, and how they would respond if particular events unfold," said Perry B. Newman, founder and principal of Atlantica Group LLC and Atlantica Analytics. "This means gathering and monitoring information relating to the security environment, setting up protocols for managing challenging situations and preparing companies internally to deal responsibly with threats to employees or facilities."
"Amos Guiora will help us reach out not only to larger companies that are seeking to develop or refine their efforts, but also to small and medium-sized enterprises whose executives travel extensively, but that may not have not fully considered what they would do if bad things happen."
Guiora adds, "These days, not only large or publicly traded companies but smaller and medium-sized enterprises (SME's) must be prepared. Soft targets such as hotels, office buildings and manufacturing facilities in many countries are far beyond the capability of local security forces to protect. A businessperson traveling to such environments stands out and can be the target of an individual or an organization bent on exacting financial or other rewards or concessions. This is an area where we see a clear need for support."
Recent examples of Guiora's work include providing political risk assessment to a major North American company considering a Middle East investment strategy, and developing a situational simulation of the political risk environment for a major international NGO training its future global leadership.
About Atlantica Group and Atlantica Analytics
Atlantica Group is an international business development consulting firm based in Portland, Maine. With clients and projects in North America, Israel and India, Atlantica Group assists clients in their efforts to assess and enter new markets, locate and validate potential business partners and acquire technologies.
Atlantica Analytics is the competitive intelligence and actionable insight division of Atlantica Group. Founded to support deeper analysis and to provide targeted research to clients, Atlantica Analytics serves clients considering investments in foreign markets and evaluating partnerships by facilitating better understanding of business environments and competitors.
Atlantica Group and Atlantica Analytics can be reached at (207) 553-9228, or at pbn(at)atlanticagroup(dot)com. Professor Guiora can be reached directly at amos(dot)guiora(at)law(dot)utah(dot)edu or at (216) 470-6386.
# # #