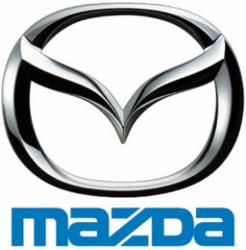 Joliet, Illinois (PRWEB) December 14, 2011
Bill Jacobs Mazda- one of the leading Mazda dealerships in Joliet, Illinois is proud to announce that recently Mazda's all-new SKYACTIV-G 2.0-liter gasoline engine was named a winner in the 2012 Ward's 10 Best Engines awards. The fuel-efficient and performance–oriented engine has only been available in North America for less than two months but has amassed a number of awards in that short amount of time. The SKYACTIV-G engine is part of the SKYACTIV Technology that Mazda has built and includes the latest and most innovative new engines and transmissions on the market. Mazda focused on improving their vehicles with better efficiency and with lightweight materials and improved design.
The SKYACTIV-G engine boasts the world's highest compression ratio for a mass-produced vehicle at 14:1. The fuel economy for this engine is rated at 28 miles per gallon in the city and 40 miles per gallon on the highway. The new engine has made large strides for Mazda in almost every category including a five percent increase in horsepower, 10 percent increase in high-end torque and a 21 percent increase in fuel economy.
Ward's 10 Best Engines list in its 18th year and the competition focuses on all-new or significantly improved engines. Thirty five engines were tested and WardsAuto editors selected the 10 best.
Bill Jacobs Mazda is very happy to be associated with Mazda and the SKYACTIV engine line. The dealership has a large selection of Mazda cars in Joliet, Illinois as well as used cars in Joliet. For more information stop by Bill Jacobs Mazda or visit http://www.billjacobsmazda.com.
###