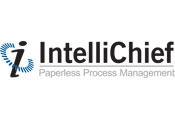 We believe that as we move forward and standardize on IntelliChief, we will notice how easy it is to take advantage of vendor discounts and eliminate double payments using electronic workflow
Mansfield, MA (PRWEB) December 13, 2011
IntelliChief LLC, the leading provider of paperless solutions for the IBM i (System i, iSeries, AS/400), today announced that Peterson Manufacturing Company has selected IntelliChief to raise efficiency across department operations. By choosing IntelliChief, Peterson Manufacturing is demonstrating a commitment to reducing their use of paper, while decreasing company costs and document processing time.
Peterson Manufacturing Company, headquartered in Grandview, Missouri, is a world-leading innovator in the production of a complete line of vehicle safety lighting, mirrors, reflectors, antennas and related products. Their mission is to provide customers with the maximum value in safety products and accessories through a commitment to continuous improvement in quality, cost and service.
As the leading provider of Paperless Process Management, IntelliChief delivers complete integration with Peterson Manufacturing ERP choice, Infor LX, so employees of Peterson Manufacturing can find and retrieve documents electronically directly from their Infor LX screen. IntelliChief allows for companies to transform into paperless environments.
"When evaluating document management vendors, we wanted software that was not only going to help us drive productivity and reduce costs, but we wanted a solution that was going to be easy to use," said Rick Stephens Jr., Corporate Director of I/T at Peterson Manufacturing Company. "As the Paperless Processing Management leader, IntelliChief was the nearly unanimous choice of our user community. We believe that as we move forward and standardize on IntelliChief, we will notice how easy it is to take advantage of vendor discounts and eliminate double payments using electronic workflow."
Peterson Manufacturing selected the IntelliChief solution to be implemented within their company. As users begin to familiarize themselves with the IntelliChief solution, they will realize the value of eliminating paper and costs associated with manual tasks, as they can now be automated via IntelliChief.
About IntelliChief
IntelliChief, is the leading provider of Paperless Process Management (PPM) solutions for the IBM i (System i, iSeries, AS/400) Enterprise. With decades of expertise in the market and seamless integration with leading ERP software vendors, IntelliChief takes companies of all sizes paperless with a typical ROI of less than one year. Users can create, capture, manage, archive, retrieve, and distribute mission-critical documents directly from their familiar ERP screens, eliminating the need for filing cabinets, storage facilities, fax machines, copiers, and paper files.
###