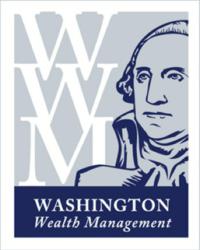 Middleburg, VA (PRWEB) December 13, 2011
Washington Wealth Management, LLC,(WWM) announced today that it welcomed aboard one of the premier wealth advisory teams in the Northeast, Thomas Pacilio and the team at Pacilio Wealth Management, formerly of Morgan Stanley Smith Barney.
The addition of the Pacilio Wealth Management team to Washington Wealth Management coincides with the opening of WWM's new office in Westport, Connecticut, the firm's first location in Northeastern United States. This is the firm's sixth office to open since it launched just one year ago in December of 2010. It is the third location to open this month. Washington Wealth Management announced a new Las Vegas, Nevada branch last week and a second branch location in the San Diego area with the opening of an office in Carmel Valley announced as well.
A 25-year veteran of the financial services industry, Mr. Pacilio will fill the dual role of President and Managing Director of Pacilio Wealth Management and Director of the Washington Wealth Management Westport, Connecticut office. Joining Mr. Pacilio on the Pacilio Wealth Management team are Vice President and Managing Director of Pacilio Wealth Management Daniel Besse CIMA® and Vice President Brian Fink.
On transitioning to Washington Wealth Management Mr. Pacilio remarked, "I know this has been said before by other managers and advisors that have joined the firm, but the platform Washington Wealth Management has put together is truly revolutionary in its ability to provide a vast array of products and services that the clients we work with demand." Mr. Pacilio added, "Also, Washington Wealth Management's open-sourced approach is very much in line with the family office services we deliver, which values flexibility and independence rather than pushing proprietary products upon the client."
Pacilio Wealth Management is the second family office business to utilize the WWM platform. Tony Sirianni, Founder and CEO of Washington Wealth Management, explained why his firm is an ideal solution for such practices, "An independent approach to products and services is critical for the family office concept. For these clients, it is more than just managing their investable assets. Their needs extend to art and antiques lending, aircraft financing, or just holding shares purchased overseas in euros rather than dollars, all of which can be easily managed through our platform."
Rob Bartenstein, WWM's Chief of Strategy remarked on the addition of Pacilio Wealth Management to the firm, "Tom and his team coming aboard provides a powerful one-two punch. Not only are we gaining a premier team of advisors, but with Tom operating in his additional capacity as director, we gain a great leader that will anchor and help develop our presence nationally and in the Northeast." Mr. Bartenstein concluded, "We've been pleasantly surprised by how much interest we've already received from financial advisers interested in our platform and approach to wealth management, this move enhances that fact. Given the tremendous respect he has in the industry, I anticipate that Tom's decision will be viewed as another validation of our model."
Pacilio Wealth Management manages over $145 million in assets for high net worth clients utilizing the team's family office wealth management approach. The team produces $1.3 million in revenues per year.
About Washington Wealth Management
Headquartered in Middleburg, Virginia, Washington Wealth Management is an independent Registered Investment Adviser, established to create a branch network of independent financial advisers. Currently the firm has six locations, including: Middleburg, VA; Richmond, VA; Westport, CT; Las Vegas, NV; and two in San Diego, CA. Additional locations are in the works for Los Angeles, CA, Coral Gables, FL, and Seattle, WA. The firm offers advisers the opportunity to become their own boss and take ownership in their business, and provides them and their clients with access to a full set of investment products and services from an independent wealth management platform. Advisers at Washington Wealth Management are part of an organization that encourages collaboration and idea sharing, a culture that values them as individuals, and cares about the individual client.
###