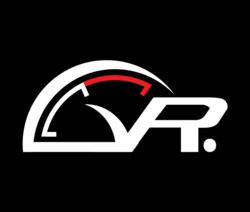 REVVOLUTION.COM is the web's premier automotive enthusiast community. Infused with an unparalleled tutorial and content database, we aim to be the most robust enthusiast platform on the web today!
Colorado Springs, Colorado (PRWEB) December 14, 2011
With over 500 active website users already, automotive enthusiast website Revvolution.com is officially opening its doors to die-hard auto fans everywhere.
Site creators are putting its users in the driver's seat – with the aim of creating the web's largest automotive community and most authoritative automotive knowledge base.
Ryan Randels, who owns and operates Revvolution.com, explains:
"We are working solidly to build the world's most comprehensive automotive enthusiast community. Our core offering is a 100% user-generated tutorial, review and content database. Our team noticed a lack of any kind of central online enthusiast community, so we have launched Revvolution.com to be just that – and we're giving the keys to every one of our users."
The site also boasts an extremely powerful social networking aspect – inviting members to describe the detailed information that makes their auto unique, with options to upload pictures and video to add to the contribution. Revvolution.com's social networking platform is poised to become most advanced automotive community on the web today.
The site's creators made a special effort to focus on cutting-edge features and extreme attention to detail to drive home the fact that REVVOLUTION.COM is built for enthusiasts, by enthusiasts.
Infused with an unparalleled and robust wiki-style knowledge base, members can submit tutorials and create an unlimited database of automotive knowledge. This, will create the most far-reaching automotive search engine on the web today.
The community also allows users to share their own experiences and information, as well as learn from others. By allowing site members to contribute, the community is set to quickly grow to offer the largest collection of product, service and dealer reviews.
"Our users, people who have actually used the car dealers and services, are able to rank, rate and review them. This allows others to learn from their honest and unbiased reviews," adds Ryan.
In true racing fashion, Revvolution.com is not without a bit of competition. The management team have developed the 'Ultimate Showdown' – allowing users to vote for their favourite vehicles, one battle at a time in a head-to-head fashion, until all cars have faced off.
This exclusive feature launches on December 2nd, and to celebrate the waving of the battle's starting flag, Revvolution.com will be giving away a number of GoPro Hero 2's and Croftgate USA detailing kits on a monthly basis.
While the site's membership is quickly accelerating into fifth gear, Ryan is also looking forward to what the future holds:
"We're very excited about what we have planned. As well as the on-site activities, we urge all auto enthusiasts to keep an eye out for Team Revvolution at car shows across the country. Come over and say hello to us – you never know what might happen."
In the meantime, every auto enthusiast is urged to race over to the website and get involved: http://www.revvolution.com
About Revvolution.com
REVVOLUTION.COM is a free online resource that provides automotive enthusiasts a medium to learn, share, and evolve the knowledge base to create a comprehensive collection of information all directly related to the automotive scene. Built by Enthusiasts, For Enthusiasts.
Contact Details:
Ryan Randels
randelsr(at)revvolution(dot)com
719-375-0675
# # #