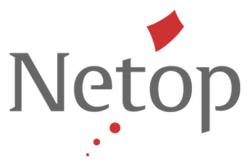 Netop Live Guide is the next evolution in our customer
engagement strategy.
Portland, Oregon (PRWEB) December 14, 2011
Today, Netop announced that Old Point National Bank continues its commitment to providing high quality personalized customer service with the deployment of Netop Live Guide, a live chat solution that helps companies provide world-class customer service, increase efficiency and increase sales.
Since its establishment in 1923 in Phoebus, Virginia, Old Point National Bank has continued its commitment to provide customers and community with financial services that help keep personal finance simple and help local business grow. The deployment of Netop Live Guide furthers that commitment by providing banking and investment customers with live, real-time dialogue with experienced, knowledgeable customer service agents through the Old Point National Bank website.
"Deployment of Netop Live Guide is the next evolution in our customer engagement strategy," said Martin Cross, Senior Vice President/Account Services Officer at Old Point National Bank. "With Live Guide Old Point can increase online sales, reduce customer service costs and improve customer satisfaction more effectively. "
Netop Live Guide is a complete, two-way live chat solution that is easy to use and efficient to operate. Popular features such as prepared responses and workflow routing enable operators to handle multiple customer inquiries simultaneously. Customer intelligence features and detailed chat logging help staff provide excellent service to website visitors. Advanced analytics enable deeper insight into customer behaviour, and detailed reporting capabilities make it easy to measure call resolution and customer satisfaction.
About Netop Live Guide
Live Guide is a powerful tool that helps businesses and organizations from all industries make the most of their online presence. The click-to-chat capabilities of Live Guide represent the next generation of e-customer service and a powerful alternative to business-as-usual online. With one click of a button website visitors easily communicate, live and in real time, directly with your online service agents using text chat, audio and video. Imagine being able to reduce service costs while at the same time increasing sales and customer satisfaction. Now you can with Live Guide.
Headquartered in Denmark, Netop employs 130 people and has subsidiaries in the United States, Great Britain, China, Romania and Switzerland. The company sells its solutions to public and private clients in more than 80 countries. Netop Solutions A/S shares are listed on the Copenhagen Stock Exchange OMX. Read more at: http://www.netop.com.
###