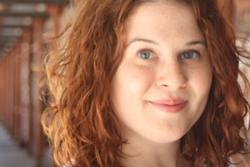 "Anne has been essential to Spit Bucket's growth both through her dynamic writing and her sales and project management acumen." - Jennifer Amis, Co-founder and President
(PRWEB) December 13, 2011
As Spit Bucket is looking ahead to 2012, the Napa Valley, California-based company has been expanding their arsenal of talented wine, design, and business strategy-minded professionals, in preparation for an expected big year of new barware and home decor products, new wine label designs, and a movement further towards environmental and sustainable business practices.
Anne Girvin joined Spit Bucket in June 2011 as a writer and consultant, launching the company's media relations campaign as well as the company's blog, I Cork NV. With a significantly expanded role, Anne was recently appointed Spit Bucket's Business Development Manager effective January 2012. Jennifer Amis, Co-founder and President noted, "Anne has been essential to Spit Bucket's growth both through her dynamic writing and her sales and project management acumen. We were particularly thrilled with her management of the San Francisco International Gift Fair in August and look forward to having her lead the team at the New York International Gift Fair this January."
Girvin comes to Spit Bucket after a number of years in New York, directing the prospect research department for Cambridge in America, the University of Cambridge's US-based development office. Anne's love of all things wine and food were developed in New York as the editor and head writer of the food/comedy blog, I Fork New York.
In July 2011, Laura Lahti joined Spit Bucket as a consultant, expanding the existing product portfolio of wine and barware, revamping existing collateral and overseeing repackaging of existing products. As Experiential Art Director, she will continue to spearhead product innovation. Amis commented, "We are honored to have Laura working with us. Deservedly, she was honored in designboom's 2011 Fujitsu Design Award for her innovative technological design, the Keyless LifeBook, she is clearly one of the Bay area's up-and-coming designers."
Lahti's experience includes art director for several large companies, including Modernista in Boston, Cadillac, Project (RED), Arnold Worldwide, Ocean Spray, and Tyson - launching Tyson's sponsorship of the 2008 Beijing Olympics.
The latest addition to Spit Bucket is Felina Danalis, who was appointed as the company's Sustainability and Operations advisor on December 7, 2011. Danalis recently repatriated to California after spending more than a decade in Europe. She has over 15 years of experience in the broader space of sustainability and international development, previously working for the World Bank in Washington, DC, the European Union doing post-war reconstruction in Serbia, and as an advisor to the Minister of Foreign Affairs in Greece on issues related to international economic development.
Danalis now advises on the triple-bottom line of people, planet and profit, empowering large and small companies to develop comprehensive solutions to operational and strategic issues through the prism of sustainability. Her appointment coincides with Spit Bucket's endeavors to further mitigate its environmental impact - moving manufacturing from China to the US - and develop products inspired by social challenges - earmarking funds to support organizations for families fighting cancer - efforts she will oversee.
"For years, Felina and I have talked about collaborating professionally. I am delighted that she will be bringing her expertise and perspective to Spit Bucket, as we attempt to benefit from best practices in sustainability around the world," said Jennifer Amis.
About Spit Bucket, Inc.
Spit Bucket develops products for those who enjoy fine wine and fine design. Our products are developed from the mindset that wine should be fun and approachable (and it doesn't hurt to be a little bit pretty as well). The company was founded in 2009 by Michael Roché and Jennifer Amis and is based in Napa Valley, California.
###