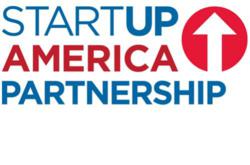 Startup America Firms will certainly take advantage of Lendio's unique lending platform as they scale their businesses
Salt Lake City (PRWEB) December 13, 2011
At the White House last week, Startup America named Lendio a partner while announcing $475 million in new committed resources to help startups across the United States.
"Access to capital is one of the key resources that young companies need in order to to grow and, in the process, create jobs across the country," said Scott Case, CEO of the Startup America Partnership. "Startup America Firms will certainly take advantage of Lendio's unique lending platform as they scale their businesses."
Startup America released its own platform in September to help small businesses jump-start their growth, and in turn, spur the economy. On Dec. 8, Board members, regional leaders and entrepreneurs met at the White House in Washington, DC, to discuss how to help startups grow in order to create jobs throughout the country.
According to the Kauffman Foundation, companies less than five years old accounted for all of the net job growth in the U.S. between 1980 and 2005. Startup America's press release read, "Young firms' success is often dependent on access to a variety of resources that help them grow. New corporate commitments to the Startup America Partnership support the growth of startups in five key areas: Expertise, Services, Talent, Customers and Capital."
Lendio and Dun & Bradstreet Credibility Corp. were the two partners announced to help businesses with capital.
"Lendio, an online platform that matches a business owner to dozens of business loan options from more than 3,000 lenders nationwide, is offering free premium memberships and discounts on all related products, providing an estimated $54 million in savings to Startup America Firms," it read on Startup America's press release.
Some of the other partners announced include LinkedIn, LegalZoom, Shutterstock and EventBrite.
"Our whole mission is to help small businesses get the capital they need to grow their businesses and hire more people," said Brock Blake, Lendio CEO. "We're very excited to be part of what Startup America is doing, and to work alongside a lot of great companies with the same vision."
About Lendio
Lendio makes business financing simple by matching qualified small business owners with active banks, credit unions, and other lending sources. Through a proprietary matching technology, Lendio helps business owners identify the type of business loan and specific lenders that offer the highest probability for that business owner to prepare for and secure a business loan approval. Lendio is venture-backed by Highway 12 Ventures and Tribeca Venture Partners. For more information, contact Lendio at press(at)lendio(dot)com.
About the Startup America Partnership
The Startup America Partnership was launched at the White House in response to President Obama's call to celebrate, inspire, and accelerate high-growth entrepreneurship throughout the nation. The Partnership is bringing together an alliance of major corporations, funders, service providers, mentors and advisors working to dramatically increase the prevalence and success of high-growth enterprises in the U.S. AOL co-founder Steve Case chairs the Partnership and the Kauffman and Case Foundations are founding partners. American Express OPEN, Dell Inc., Intuit Inc., and Microsoft are sponsors. The Partnership will identify, measure and report on the effectiveness of cross-sector collaboration in support of entrepreneurial ventures and its effect on job creation and growth. For more information on the Partnership, visit http://www.startupamericapartnership.org
Media Contacts:
Chris Roche
Startup America Partnership
202-419-3153
chris(at)startupamericapartnership(dot)org
Dan Bischoff
Lendio
801-858-3635
press(at)lendio(dot)com
# # #