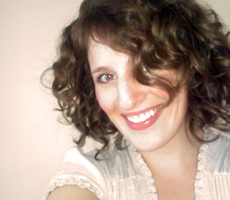 New York, NY (PRWEB) December 14, 2011
As the New Year approaches, fitsmi.com, the website for teen girls struggling with their weight, offers advice for girls on how to set goals and stay on track.
Although making New Year's resolutions is an annual hot topic, Adriana Willsie, Editor of fitsmi.com warns, "Resolutions don't work. What does work? Setting reasonable goals."
Ms. Willsie further explains, "A resolution is when you pledge to never eat chocolate again or lose 15 pounds by the spring. A goal, on the other hand, can be something like committing to exercise four times a week or learning how to cook five healthy meals. Research shows that goal setting really works and even if you don't actually reach your original goal, just the act of striving for a goal propels you farther than you would have gotten otherwise."
fitsmi.com's five top tips on setting successful goals:
1.) Make goals actionable.
The most successful goals are the ones in your power to accomplish and the ones you can control. You can choose what to eat and whether you move your body.
2.) Be your own best friend.
Build your inner strength and set goals for yourself and no one else.
3.) Have some fun.
Inject some fun into your goal setting. Make a big, splashy progress chart for your bedroom wall or bling out an exercise calendar with all the glitter you can get your hands on. Do whatever you have to do to keep yourself inspired and on track.
4.) Reward yourself.
Rewarding yourself along the way is an important part of achieving your goals. Just make sure that your rewards both make sense and help you on your way. For instance, if your goal is to work out four times a week, reward yourself at the two-month mark with a nice new pair of sneakers or a new dance DVD. Or if your goal is to stop drinking soda, invest in a trendy water bottle to keep you inspired while you sip.
5.) Get support and help each other.
Don't go it alone. Leaning on each other can make the difference between feeling frustrated or feeling empowered. Seek out friends who are setting similar goals or go to fitsmi.com and join a community of girls online who know how you feel and can share tips on what works for them.
fitsmi.com is a new web community where teen girls struggling with their weight (ages13-18) can go to feel good about themselves, set goals and stay on track by using fitsmi's Change Machine and fitsmi2go, get reliable information, laugh, build friendships, and find support.
fitsmiForMoms.com is the first social network for parents of overweight kids and teens. It provides the specialized support, information, and expert advice that parents need to help their overweight child. fitsmiForMoms.com is a separate companion site to fitsmi.com.
Follow fitsmi.com on Facebook and on twitter (@fitsmi).
###