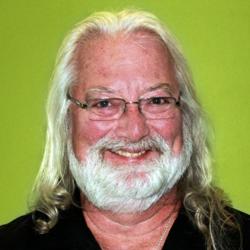 "At a time when many in our industry are reeling from the economy, I'm proud to say Jacobs Agency is growing," said Flora Caputo, VP & Executive Creative Director, Jacobs Agency. "Bernie's presence here shows we're doing something right."
Chicago, IL (PRWEB) December 13, 2011
Legendary Chicago creative icon, Bernie Pitzel, has entered into a relationship with the Jacobs Agency team as Creative in Residence. With more than thirty years in the industry, Pitzel has been the creative force behind memorable campaigns such as Gatorade's "Be Like Mike" and ATA's "On ATA You're on Vacation." Pitzel previously worked at agencies including Leo Burnett, FCB, Bayer Bess Vanderwarker and his own, Romani Bros.
"At a time when many in our industry are reeling from the economy, I'm proud to say that Jacobs Agency is growing. As a team, we've made a considerable effort to improve our know-how, expand our capabilities and grow our business," said Flora Caputo, VP and Executive Creative Director. "Bernie's presence at the Agency attests to the fact that we're doing something right."
Jacobs Agency, who recently announced the launch of their new website, refreshed brand and marketing philosophy, helps clients untangle their most complex business issues using Through the LinesSM engagement and an Objectives-Based Approach. They have applied their marketing philosophy and superior creative to award-winning projects for clients like Microsoft, Comcast, GoldPromise.com, Turano Baking Company and Saputo Cheese.
"I'm thrilled to welcome Bernie to Jacobs Agency," said Caputo. "Bernie's experience, network and renowned creative approach will be a major asset to not only to my creative team, but to the Agency as a whole. We're so excited to have a talent of Bernie's caliber."
"I've spent several months looking for an environment that sees value in collaboration," Pitzel explained. "There's a level of mutual respect and dedication between the account and creative teams that you don't find everywhere. It's awfully refreshing. I think you'll be hearing a lot more from Jacobs Agency in the near future."
About Jacobs Agency
Since 1997, Jacobs Agency has been helping clients solve their most complex business issues. Founded by Tom Jacobs, the Chicago-based firm is a strategic marketing partner for companies in a variety of industries who need sharp insight, relevant creative and the ability to reach targets on multiple levels. With Through the LinesSM engagement and an Objectives-Based Approach, Jacobs Agency expertly navigates the intricacies of today's marketing landscape to produce tangible business value. Services range from Targeted Awareness to Audience Engagement, from Lead Generation & Prospect Nurturing to Sales Enablement and Brand Refinement. Jacobs Agency works with companies such as Saputo Cheese, Comcast Business Class, Maplehurst Bakeries, Tate & Lyle, HIMSS and Marcal Manufacturing. The Agency has received recognition from Telly Awards, BtoB Magazine, MarCom Awards, Business Marketing Association Awards, Graphic Design USA, and Inc. 5000. Connect with Jacobs Agency on Facebook, Twitter and LinkedIn. For information call 312.664.5000 or visit http://www.jacobsagency.com.
###