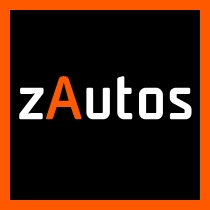 Irvinve, Calif (PRWEB) December 16, 2011
zAutos.com, an emerging leader in the consumer car research field, introduces a specific web tool designed to help car shoppers in search of a 2008 Toyota for sale. Located in our used car application, this guide shows consumers where they can find some of the most popular Toyota models, including the 2008 Toyota Camry, 2008 Toyota Prius, and 2008 Toyota Highlander. In total, the site offers almost 80,000 available Toyota vehicles and 8,000 from the 2008 model year alone.
For most people, a car is one of life's major expenses. When shopping for a used car, it is essential to know every detail about the vehicle before making such an important purchasing decision. With its highly organized, user-friendly layout, zAutos.com has done all the research to make the car shopping experience as simple as possible for consumers.
The "Find a Used Car" tab is where it all begins, allowing users to select the year, make, and model of their desired vehicle. Inside the used car application, shoppers can peruse available Toyota models. Search results can be sorted by price, mileage, and year to make the process easier. By selecting a model, viewers will find a gallery of images, a detailed list of features, the seller's contact information, and a map of the vehicle's location. Vehicle history reports are also available to consumers courtesy of instaVIN.
The used car application on zAutos.com has grown quickly within the first few months of its launch, now offering over one million used cars for sale all across the country.
zAutos.com is also a consumer's complete resource on new cars, offering over 4,000 instructional car videos, 10,000 vehicle eBrochures, vehicle quotes, and the new Build Car application allowing users to create their own custom cars. The website also follows the latest auto news and provides in-depth car reviews. Through these features, zAutos is rapidly developing innovative ways to improve the car research experience for its viewers.
###