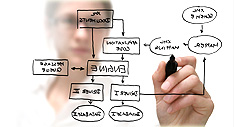 We understand what it is really like to be a small business in a global marketplace. Keeping up with the big guys is not always easy and not always affordable
Hollywood, FL (PRWEB) December 13, 2011
While the cost of hard drives have skyrocketed – often three times the price they were just three months ago – businesses in South Florida can find some relief by using Managed IT Services offered by Connections For Business. Most companies rely heavily on their office technology for a variety of reasons. Whether it is to ensure orders are packed & shipped with accuracy or for any other customer-centric experience, having professional Managed IT Services is a bonus when worrying about such technology is not an option. Businesses have more competition than ever in today's marketplace – even small businesses can compete on a global scale if they are doing things in a smart way.
Managed IT Services are available in three different varieties to suit many different businesses' needs.
ConnectCare – Because businesses rely so heavily on their computers and networks to keep everything running, ConnectCare makes everything simplified and streamlined. It is a fully outsourced network management service that is offered for a fixed fee which encompasses Strategic Consulting, Proactive Support, Network Administration, and Reactive Support.
ConnectIT – For medium sized businesses with a small IT Department in house, ConnectIT is the solution for undertaking a major change in infrastructure or for real strategic planning to make things run more smoothly. For small businesses, ConnectIT provides an elite level of IT services at a very affordable price when having an in house IT Department is not possible.
ConnectDev – For "ground up development", ConnectDev is the perfect solution for small and medium sized businesses that need to outsource application development. When very specific tasks need to get accomplished, Connections ConnectDev can make automation a breeze.
Jon Garber from Connections for Business says of these services, "We understand what it is really like to be a small business in a global marketplace. Keeping up with the big guys is not always easy and not always affordable. With our Managed IT Services, our clients can stop worrying about the technology and network and really focus on what's important – increasing revenue."
Connections for Business has been helping businesses in South Florida save money for over thirty years with Managed IT Services. Connections is a well-known IT company that services small and medium sized businesses with a plethora of professional IT services and technology solutions.
###