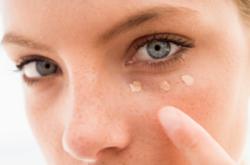 Unfortunately, 'black hat marketing' is an increasingly prevalent phenomenon on the web. Our firm has seen similar techniques by companies on a very wide spectrum.
New York, NY (PRWEB) December 14, 2011
Leaders in managing and repairing online reputations, Online Reputation Management completed a project that at hindsight seemed impossible. EveLicious Makeup Ltd, a start-up makeup line endured negative reviews on various social media platforms. Eve Lave, founder of EveLicious Ltd came to Online Reputation Management hoping they would help her clear her name and re-brand her product.
Online Reputation Management researched EveLicious, as well as Eve Lave's, Internet status. The following comments were prevalent online accusing EveLicious of being "the worst makeup to ever exist. Cheap quality, cheap colors. Gave me Cheap looking skin." Other reviewers saw it as "Overpriced, and pimple creating." Some customers even wrote articles in fashion magazines, and blogged negatively about EveLicious Ltd. The Online Reputation Management reputation repair team noted that virtually all reviews about EveLicious were negative. The strategy created for EveLicious Ltd was designed to counter these negative reviews, and re-brand the product line.
Prior to beginning the branding campaign, Online Reputation Management professionals noticed a few discrepancies in the negative reviews that raised their suspicions tremendously. The fact that all reviews were negative, caused Online Reputation Management to create a comprehensive investigation. The investigation yielded the following results: all negative reviews of EveLicious Makeup Ltd were submitted by one entity, a competing makeup line. The competitor was using "black hat tactics" to hide its digital traces. The company did so by creating various fake users, posing as EveLicious clients.
"Sadly, competitors sometimes deploy unethical 'black hat' techniques as a means of crushing competition. Posing as fake users, and submitting negative reviews of their competitors, companies enhance their reputation while simultaneously deteriorate their competitors. Unfortunately, 'black hat marketing' is an increasingly prevalent phenomenon on the web. Our firm has seen similar techniques by companies on a very wide spectrum. While we, at Online Reputation Management, do not partake in such type of marketing, we work very hard to combat it," says Online Reputation Management founder Ed Eshel.
Recognizing that the negative reviews were in fact false reviews, Online Reputation Management officials contacted the negative review sites and notified them of the situation. The review sites took down the bad reviews in less than 24 hours. "No site likes spam, it makes them look bad and degrades their reputation as an honest information provider. Hence, all the review sites were quick to take down the false reviews and punish the false publishers," commented Eshel.
Within two weeks, Online Reputation Management succeeded in eliminating all of the reviews of EveLicious Ltd. Over 350 negative reviews were taken down from the web, replaced by honest and neutral reviews of the brand. EveLicious contacted all former clients, notifying them of what transpired. By apologizing, and spreading the truth about the 'black hat' reviews, EveLicious Ltd. was able to rake in a newer and much larger client pool. Many clients submitted honest reviews of the brand, and even gave it a five star customer satisfaction rating.
As the Online Reputation Repair team worked on fighting the existing negative comments and articles, the Online Reputation Management Public Relations Department focused on the future of the brand. Together with Eve Lave, the Public Relations department created a re-branding campaign, that succeeded in attracting both old and new customers. The reputation repair team succeeded in eliminating the bad reviews, by recognizing that they were actually written by competitors. Online Reputation Management was able to get the reviews deleted at a tremendously fast duration. Within one month, EveLicious Makeup Ltd.'s entire reputation transformed. The firm succeeded in soliciting positive reviews legitimately, leading to an increase in sales for EveLicious Makeup Ltd. Online Reputation Management is now working on building a website for the brand, and managing its online reputation.
About Online Reputation Management
Online Reputation Management offers effective solutions for your Internet branding and reputation repair needs. The firm specializes in promoting your reputation in a positive light, and driving search engines away from negative reviews about you or your business. Online Reputation Management's repair services surpass that of competitors, in repairing its customers existing reputations on the web, and thus creating positive ones. Online Reputation Management has been working with top companies, and recognized individuals, specifically in the United States; and have achieved tremendous successes in their Internet reputation repair and management services. Online Reputation Management's services are ongoing, and consist of Internet marketing techniques successful in expanding the businesses they work with.
###