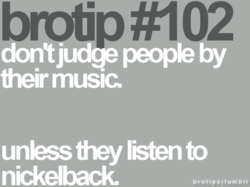 Toronto, Canada (PRWEB) December 13, 2011
Popular entertainment site, Brotips.com, announced today that high-tech billionaire and owner of the Dallas Mavericks, Mark Cuban, is joining the company as an investor and advisor.
Launched in February of this year, Brotips.com is already one of the fastest growing online entertainment properties for teens and young adults across North America. The site attracts millions of visitors every month, and its social media clout makes it one of the most viral brands online with over 400,000 followers on Twitter and over 250,000 fans on Facebook.
The site is based on bite-sized 'brotips' that users read, post and forward to their friends, which propels each tip to spread virally across users' social networks. Brotips are written in a unique narrative and voice and cover topics such as dating, school, friends and 'bromance'. "Essentially, Brotips has taken a large, niched and non-inclusive culture and redefined it", says Yousef Khraibut, Co-Founder and President of Brotips. Unlike traditional 'bro' media, the site has built its reputation and following by redefining the bro from the traditional alpha-male jock to instead represent a gender-neutral outlook on the everyday havocs of life.
In the site's earlier days, tips were almost always written by the founders; however, with the growing community of visitors, a larger number of the tips are now user-submitted and moderated by the Brotips team.
The real kicker – and often a surprise to those who follow the brand – is that the site's founders are under 20 years old and yet have developed a brand and online property that extends across demographic and geographic bounds
This investment from Mark will enable the team to focus on increasing the brand's clout as well as further develop the business for licensing, ad partnerships and other opportunities. "The Brotips brand and its growing clout online makes it an attractive property with a number of viable opportunities ahead of it," said Cuban.
The company also recently signed with one of the world's largest talent and literary agencies out of New York on a prospective book deal as well as initiated early discussions with the firm's LosAngeles team for a potential TV show based on the brand.
For the young founders, who remain out of the spotlight as much as possible, this is only the beginning, with plenty of good things ahead.
For media inquiries, contact media(at)brotips(dot)com.
###