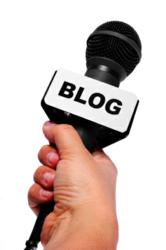 It is a privilege for Dreams Cloud to offer its members and the public the educational blog series by Dr. Van de Castle."
Herndon, VA (PRWEB) December 15, 2011
Dreams Cloud, a subsidiary of DBI, announced today that Dr. Robert Van de Castle has agreed to offer a series of educational blogs on dreams. Dr. Robert Van de Castle is a veteran in the study of dreams and dream analysis, as well as a former president of the International Association for the Study of Dreams (IASD), and a Professor Emeritus at the University of Virginia Health Sciences Center.
"The quality of Dr. Van de Castle's blogs is above and beyond most content available on the topic and reflects his vast knowledge and experience," explained Matt N. Tabrizi, CEO of DBI. "It is a privilege for Dreams Cloud to offer the series to its members and the public."
"It should not be a surprise to anyone that I have selected Dreams Cloud as the vehicle to deliver this educational blog series on dreams. I believe that Dreams Cloud is the only entity with the mission, disciplined execution, and global resources to deliver on our shared vision," stated Dr. Van de Castle.
"The educational blog series is being released once to twice a week with the first of the series released earlier today under the heading: You Were Born a Potential Dream Millionaire! The series is designed to create a better understanding of dreams and their significant roles in our lives," said Mr. Tabrizi.
About Dreams Cloud
Dreams Cloud (http://www.dreamscloud.com), a subsidiary of Dreams Book Inc. (DBI), is a global resource which specializes in gathering, saving, and tabulating a statistical compilation of dreams. The website provides its members with tools to log their dreams, create various dream journals, save them privately or share them publicly or anonymously, and receive reflections on their dreams. The goal of Dreams Cloud is to better its members' lives and those of the public through its efforts.
About DBI
Dreams Book Inc. (DBI), a Herndon, VA, based company, is the creator and manager of various internet-based projects. DBI employs fractional management and in-house expertise and development as well as a multi-national outsourced team to create value for its stakeholders through synergetic and strategic project management. DBI specializes in projects that provide social benefits and have mass appeal.
###