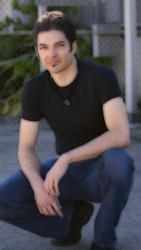 How To Attract More Women: Three Essential Traits Revealed in Dating Expert's New Report
San Mateo, CA (PRWEB) December 20, 2011
In the real world, women want a manly man. They want a take-charge leader who knows what he wants and isn't afraid to go after it. Although the world is constantly telling men they aren't big enough, wealthy enough or handsome enough to attract more women, that's not true. Women are actually biologically programmed to be attracted to alpha male traits over good looks, Carlos Xuma says in a recent report.
In his new report, Xuma reveals there are three essential alpha male traits that men can adopt to attract more women.
Here's the first tip Xuma shares: men need to adopt a take-charge attitude.
"Women naturally love men who are leaders," Xuma says. "Taking charge and making decisions is one way to really attract women. This doesn't mean men should disregard what others want, but men should know what they want and have the ability to make a choice or decision, even if it ends up being the wrong one."
One trait women dislike the most in a man is wishy-washy or indecisive behavior, Xuma says.
"That drives women crazy – in a bad way. So, men need to take the initiative and be decisive. This increases their masculinity and automatically helps them how to build confidence with women."
Another trait Xuma talks about in his new report on how to attract more women is the importance of confident behavior.
"Being confident is one of the most important seduction technique," he says. "Confidence shows a woman several things. It shows that the man likes himself and respects himself. This automatically makes him more attractive."
This confidence also garners respect from everyone a man interacts with, Xuma says. Confidence is like a magnet for anyone who comes into contact with him.
"When a man acts confident and certain — certain about his decisions, certain that he is worthy of love, certain that he deserves attention — when he acts these ways, he is actually able to be more assertive and this is all part of being an alpha male," Xuma says.
Xuma has spent years teaching hundreds of men flirting tips for guys and has been a dating expert and attraction adviser for more than 10 years. He has appeared on ABC and CBS television, as well as Playboy radio. He's the author of The Bad Boy Formula, Secrets of the Alpha Male, the Girlfriend Training Program, and numerous other books and articles. He has also been recognized for his work sharing dating advice for men and helps them learn how to attract more women.
For more information, visit Carlos Xuma's website at http://www.carlosxuma.com
###