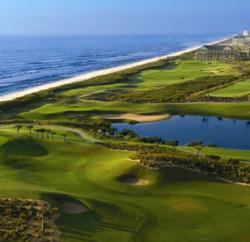 "Our CME conferences clearly fill an increasing need for broad, clinically focused continuing medical education by providing practical updates and evidence based data" Dr. Raymond E. Major, Chairman of the Medical Education Advisory Board.
West Hempstead, NY (PRWEB) December 15, 2011
Continuing Education Company, a leading non-profit provider of continuing medical education today announced that family physicians, nurse practioners and physician assistants may now sign up for their 2012 continuing education medical conferences. There are several cme conferences to choose from for the 2012 season including several in April 2012 at Palm Coast Florida and one in July 2012 at Kiawah Island, SC.
Continuing Education Company is an independent, non-profit, 501 (c)(3) continuing medical education organization. We have been developing and presenting continuing medical education and CME Conferences for over 20 years. Our mission is to develop and provide high quality continuing medical education,CME conferences to improve the skills and knowledge of physicians and other medical professionals. We accomplish this mission by offering American Academy of Family Physicians (AAFP) accredited live and online continuing medical education opportunities, lectures and symposia.
The first two spring cme 2012 conferences will take place in Palm Coast, Florida from April 2-6. A second week has also been made available from April 9-13. These continuing medical education conferences are back to back so family physicians can take advantage of vacation time to reconnect and spend time with their families.
Both conferences will feature renowned faculty from all over the United States who are invited to present the most recent advances to practicing family practioners and internists as well as nurse practioners and physician assistants. The continuing medical education conferences provide education in all areas of primary care. The continuing medical education courses stem from Continuing Education Company's tradition of quality and excellence in health care education and are academically tailored to advance the clinical needs of primary care physicians.
The Palm Coast CME 2012 conference hotel is the Hammock Beach Resort in Palm Coast Florida. The Hammock Beach Resort is a $200 million destination resort situated on 2.4 miles of pristine beach frontage just south of St. Augustine, America's oldest city. The resort features the finest amenities, a wide array of tropical recreation options and the highest level of customer service. Opened in 2004, with luxury, comfort and the beauty of Central Florida's coastal paradise in mind, all accommodations are oversized (750 to 2,400 sq ft) and elegantly appointed. Each features one to four bedrooms and complimentary high speed internet access.
The recreational 'jewel' of the Hammock Beach Resort is the 6.5 acre Water Park. The multi-level complex features four pools, two dramatic waterfalls, a 65 ft waterslide, a lazy river and more! The resort also features an indoor pool, over 10,000 sq ft in size, housed in a vaulted ceiling swim pavilion as well as two additional secluded outdoor pools. The resort offers 36 holes of golf. The Ocean Course, a Jack Nicklaus Signature design has six holes on the oceanfront and plays host to PGA Champions Tour events. The Conservatory at Hammock Beach, a Tom Watson Signature design, encompasses 140 acres and features a links course flair so fitting a 5-time British Open Champion. The 22,000 sq ft fitness centre and full-service spa offers every indulgent spa service possible. The rejuvenating spa features massages, manicures, pedicures, facials, body wraps and a hair salon. As stylish or as casual as you care, Hammock Beach Resort dining options abound – Definos Italian Restaurant, the Sushi Bar, the beach side Atlantic Grille & Bar or the Ocean Bar Café at the Fantasy Water Park.
Healthcare professionals interesting in furthering their education should request more information immediately on these continuing medical education conferences and can call 800-327-4502 or visit the CME conference website at http://www.cmemeeting.org
###